Marcos Anthony Sanabria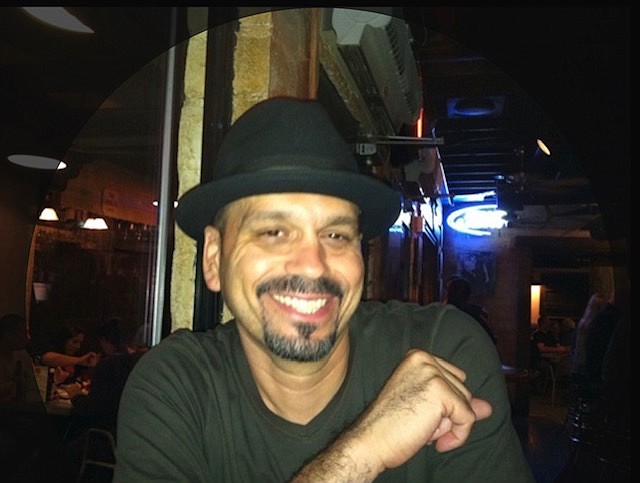 |
November 11, 2021 11:25 AM
Marcos Anthony Sanabria was born in Brooklyn, N.Y., on April 17, 1967, to Marcos Sanabria Sr. and Myrna Sanabria.
He was deemed a gifted child in elementary school and played baseball for the Starett City Association and basketball for Nazareth Regional High School.
Marcos proudly served in the United States Navy for 11 years. He enlisted as an Officer in Training Candidate, due to a program he was involved in during his senior year of high school. During his years of service, he was deployed on several West Pacs, which involved six months out to sea, and was aboard the first ship to dock in Korea. He was also aboard the USS Ft. McHenry — oiler and ended his duty aboard the USS Anchorage — LHA, stationed at the Naval Hospital in Long Beach, Calif.
Marcos was a die-hard New York Yankees fan and sports enthusiast. You could ask him any stat, play or sports themed trivia and he could name or answer them all. He also enjoyed kayaking, camping, walking our dogs, playing with the grandchildren, and made the best barbecue pork chops, all while listening to his favorite tunes. Most of all, he enjoyed watching sports with a Dos Equis in hand.
Although Marcos wasn't a man of many words, his love was expressed through actions to the people he loved and cared for. He was willing to take on any adventure, no matter what the challenge, and was always up for fun with his family and friends.
Marcos is survived by his fiancé, Debra Fisher of Pinehurst, Idaho; his two children, daughter Alexxa Sanabria of Las Vegas, Nev., and son Chazz Sanabria of Palm Springs, Calif.; mother and father Marcos and Myrna Sanabria of New York; brother Matt Sanabria of New York; and many family, friends and step-grandchildren who loved and adored papa Marcos.
Services will be held in New York and California, with a private celebration of life held in Pinehurst.
Shoshone Funeral Service, Kellogg, Idaho, is entrusted with funeral arrangements. You may sign Marcos's online guest book at www.shoshonefuneralservice.com.
---