Betty L. Dudley, 91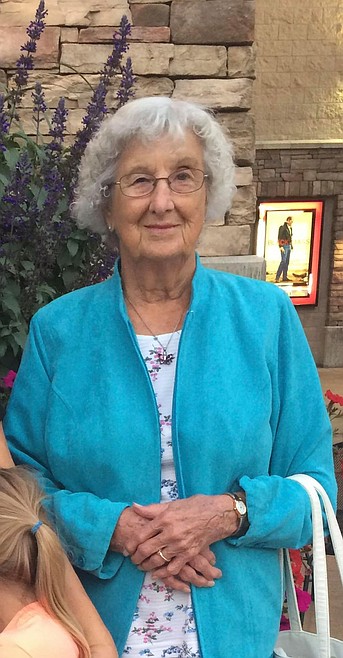 |
October 6, 2021 8:50 AM
Betty L. Dudley, 91, lifelong resident of Pinehurst, Idaho, passed away Wednesday, Sept. 29, 2021, at Pacifica Senior Living facility.
Betty was born on June 16, 1930, in Kellogg, Idaho, to Elmer and Ruby DuPuis.
Betty is survived by one daughter, Mary Eixenberger at the family home in Pinehurst; two grandchildren, Shawn (Teri) Eixenberger and Kristin (Derek) Jarvey; two sisters, Wilma (Tom) Luzzo of Richland, Wash., and Ruth Lambert of Pinehurst; six great-grandchildren, Justin, Amber, Dakota and Travis Eixenberger, and Joseph and Rylee Jarvey; and one great-great-granddaughter, Lilly Eixenberger. Betty has numerous nieces and nephews. She was preceded in death by her parents, Elmer DuPuis and Ruby Hedges Clarke; her husband, Robert L. Dudley and a brother, Wilfred (Bill) DuPuis.
Betty worked as the manager of Women's Ready to Wear at J.C. Penney, as a dispatcher for the Kellogg Police Department, and a secretary for the Bunker Hill zinc plant. She enjoyed crafts, yard work, camping on the North Fork of the river, bowling, Friday garage sales, and hosting coffee every morning in her kitchen for friends and members of the Shoshone County Sheriff's Department.
Betty will be greatly missed by her friends and family. A potluck memorial will be held at 1 p.m. Saturday, Oct. 23, 2021, at 304 Lewiston Ave., Pinehurst. All friends and family are invited to attend.
---