Archie Leon Glisson, 83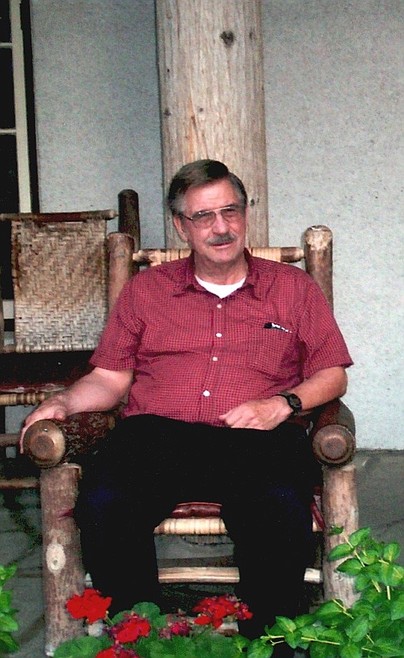 |
October 14, 2021 11:55 AM
Archie Leon Glisson, 83, of Kingston, Idaho, passed away Oct. 13, 2021, at the Schneidmiller Hospice House in Coeur d'Alene, Idaho. He was born Nov. 14, 1937, in Springfield, Mo. Archie was the son of Archie Franklin and Dorothy (Odell) Glisson.
Archie moved to the Silver Valley with his family when he was 8 years old, from Missouri. He had attended the Kingston High School and after it closed, Archie finished high school and graduated from Kellogg High School in 1955. He proudly served in the U.S. Air Force.
Archie was united in marriage to Francis "Fran" Ivie on June 1, 1966, in Coeur d'Alene.
Archie had first worked at the Bunker Hill Mining Company Zinc Plant for eight years. He then went to work for Liberty Barbers and later Archie and Fran owned and operated Trim Time Barber and Beauty Salon in Kellogg from 1980 to 2018, when they then retired.
Archie was a member of the Kellogg Elks Lodge No. 1841. He loved and enjoyed his family, hunting, fishing, bowling and making jewelry.
Archie is survived by his beloved wife of 55 years, Francis "Fran" Glisson of the family home in Kingston; three children, Bill Card of Challis, Idaho, Cliff Card also of Challis and Sirena Hill (Bill) of Kingston; three grandchildren, Heather Card, Holli Hill and Heidi Kelly; and four great-grandchildren, Madalyn, Kain, Kamden and Griffin. Archie was preceded in death by his parents; one brother, Roy Glisson and one sister, Dora Garner.
Memorial services will be held at 1 p.m. Monday, Oct. 18, 2021, at the Kellogg Funeral Chapel in Kellogg, Idaho, with Pastor Chris Nesbitt officiating.
Shoshone Funeral Services & Crematory, Kellogg, is entrusted with services. You may share your memories of Archie with his family at www.shoshonefuneralservice.com.
---