Dan M. Knop, 60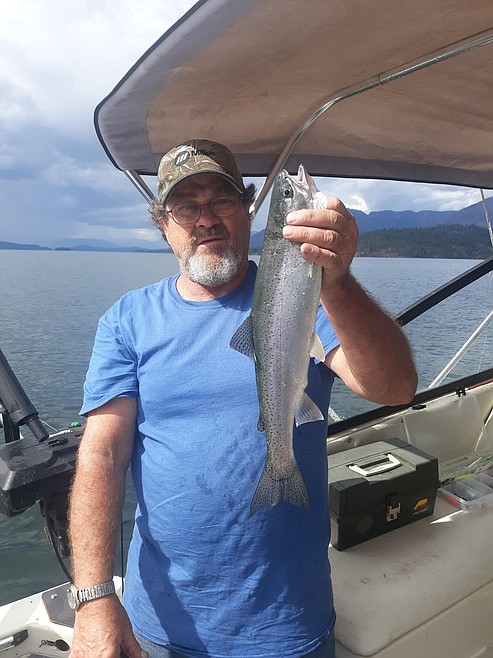 |
October 14, 2021 9:50 AM
Dan M. Knop, 60, of Pinehurst, Idaho, passed away Oct. 12, 2021, at Bonner General Health in Sandpoint, Idaho. He was born Nov. 23, 1960, in Orlando, Fla. Dan was the son of Marty and Annis (Luke) Knop.
Dan attended schools in Florida and Idaho.
Dan was united in marriage to Ruth Amos on July 25, 2011, in Athol, Idaho; they moved to the Silver Valley in 2011.
Dan was a welder and had worked in building construction. For the last 20 years, he owned and operated Dan's RV Mobile company.
Dan so loved and enjoyed his family, who meant the world to him. He also enjoyed the outdoors — hunting, fishing, camping, jeeping and four-wheeling.
Dan is survived by his beloved wife, Ruth of the family home in Pinehurst; eight children, John Knop (Jessica) of Kellogg, Idaho, Melinda Knop (Jennifer) of Suncrest, Wash., Heather Baldwin (Travis) of Smelterville, Idaho, Katelyn Shove and Kyle Tryon of Kellogg, Christopher Knop (Kari) of Pinehurst, Samuel Knop of Spokane, Wash., Nicholas Knop of Spokane and Joseph Knop also of Spokane; eight grandchildren; his mother, Annis Knop of Smelterville, Idaho; and one brother, Michael Knop of Spirit Lake, Idaho. He is also survived by several nieces. Dan was preceded in death by his father, Marty Knop and one sister, Carol Knop.
A celebration of Dan's life will be held at 1 p.m. Saturday, Oct. 23, 2021, at the family home in Pinehurst.
The family suggests memorials may be made to St. Jude Children's Research Hospital, P.O. Box 1000, Dept. 142, Memphis, TN 38101-9908.
Shoshone Funeral Services & Crematory, Kellogg, is entrusted with services. You may share your memories of Dan with his family at www.shoshonefuneralservice.com.
---