David M. Black Sr., 69
|
October 14, 2021 9:55 AM
Dec. 24, 1951 - Oct. 11, 2021
David Black was born at Ballard General Hospital in Seattle, Wash., on Dec. 24, 1951, to David E. and Carrie (Vincent) Black.
Dave was the oldest of four children. The family lived on Arrowhead Point in Kenmore, Wash., until moving to Lake Oswego, Ore., in 1964. Dave graduated from Lake Oswego High School in 1970. Dave was an outstanding high school baseball player and water skier. David entered several Western Regional Waterski AWSA tournaments in the slalom and ski jumping events during his high school years. David met his wife Sharon in March 1977 in Eugene, Ore. They moved to Idaho and were married in Coeur d'Alene, Idaho, on Nov. 4, 1978. The joy of his life, his son, David Jr., was born in April 1979.
Their first home was in Murray, Idaho, they then moved to Pinehurst, Idaho, in 1985 where they resided until 2018 when they moved to Boise to be near the grandchildren.
David was an avid fisherman and hunter. He lived for boating and being on the water. David and Sharon enjoyed traveling the U.S., Mexico and made two trips to Belize. David and Sharon spent several winter seasons in their motor home in Arizona.
David found any and every excuse to spend time with his grandchildren whether it was going to football or baseball practices and games or whistle pig hunting with David K. (age 12) or watching Disney movies and playing catch with Ruby (age 2), he always had time for his "kids."
Family meant everything to David, he would do anything for them and was the first in line to help.
David was a longtime logger and he liked working in the woods. He worked for several logging companies in the Silver Valley and North Idaho, as well as two seasons in Alaska. His last employment before retirement in 2018 was with DG&S Co. in Kingston.
David died peacefully at the family home in Boise after a long-term illness.
David is survived by his wife, Sharon; son David (Stephanie) Black; two beloved grandchildren, David K. and Ruby Black of Boise; father David E. (Susan) Black of Palm Springs, Calif.; brother Steven (Karol) of Rocklin, Calif.; sister Darcy LaBelle of Seattle; nieces Renee and Nicole LaBelle of Seattle; niece Julie (Brian) St Hilaire of Minot, Maine; great niece Hannah St Hilaire of Minot and sister-in-law Faye Graham of Minot. As well as many friends, and hunting and fishing buddies in the Silver Valley.
He was preceded in death by his mother, Carrie; brother Mark Black; brother-in-law Bob Graham and brother-in-law Tim Burkhart.
Memorial services will be announced at a later date.
In lieu of flowers, donations may be made to the Boise Rescue Mission Boise, Idaho, at boiserm.org.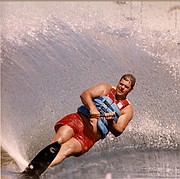 ---