Kellogg, Wallace volleyball are district champs!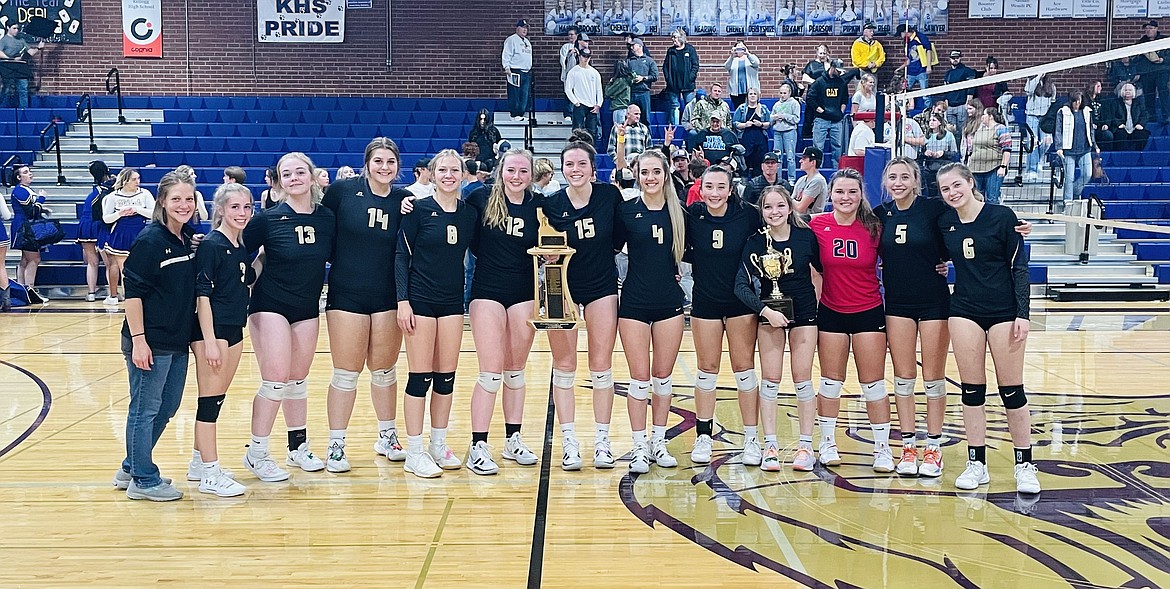 The Kellogg Wildcats are the 3A District I volleyball champs and are advancing to the 3A State Tournament next week at Lake City High School.
JOSH McDONALD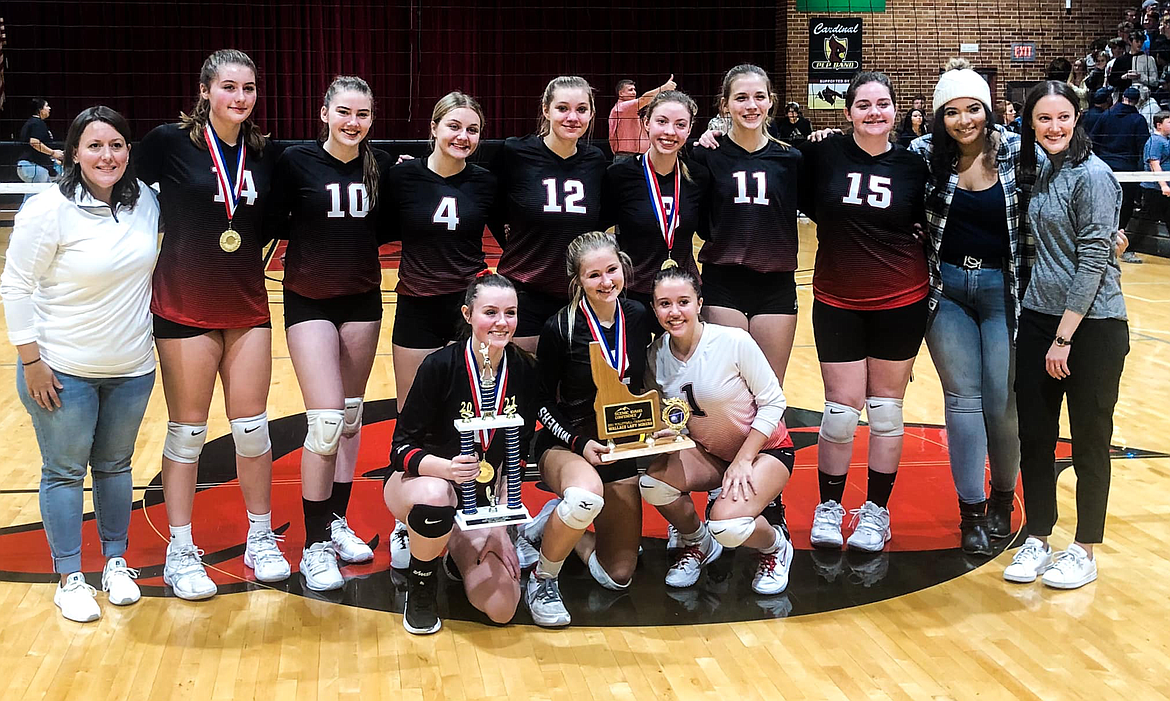 The Wallace Miners are the 1A D1 District volleyball champs and must now beat Genesee on Saturday for an opportunity at the 1A State Tournament next weekend in Lewiston.
Courtesy photo
Previous
Next
The Kellogg and Wallace Volleyball Teams repeated as both league and district champions this week.
The Kellogg High School girls needed the full five frames to put away their Intermountain League rivals from Timberlake, but in the shortened, final frame the Lady Wildcats showed a mental toughness that was the catalyst for their win.
Repeating as IML and District I champions was all part of the plan, one set way back in August by head coach Steph Batchelder's team, which was laden with veteran talent.
"It's hard to compare this one to the other ones," Batchelder said. "All of them are special in their own way. For me it was a check mark on the goal sheet we set at the very beginning of the year along with steps to succeed at these goals. The girls might have a different thought about it. I just love watching their hard work and dedication pay off."
On Wednesday night it was the usual suspects doing most of the heavy lifting for Kellogg as Grace Nearing and Hailey Cheney picked the visiting Tigers apart, but seniors Jezzy Hall and Caitlin Pipkin were the right girls at the right time to make several huge plays throughout the game that allowed their star teammates room to breathe.
Hall, Kellogg's libero, ran the back line to near perfection – rarely letting a ball get by her if it needed to be kept in play.
Batchelder is always drawing whatever she can from her players and knew that Hall had higher levels of play in her arsenal.
"She (Hall) is one of the most hardworking kids I've ever had the pleasure to coach," Batchelder said. "Always kind, always there, always pushing. I feel like her passing tonight set Timberlake back on their heels because their attack game wasn't working so they had to overthink their swing and try to hit around her."
This forced a mid-match adjustment from the Tigers who were on their game despite Hall being a constant thorn in their side.
Pipkin's role was almost that of a baseball team's closing pitcher, coming in deep into the match and giving the 'Cats a boost of much-needed energy that couldn't have been at a better time.
"Caitlin has this competitive edge that always pays off for us," Batchelder said. "She doesn't buckle under pressure and she had some big pressure plays last night. The thing I love most about Caitlin is she doesn't make excuses, she asks how she can get something done and goes out and pushes to get there. If she makes a mistake she looks right at you and asks for the same ball again to fix it."
Batchelder is still working to polish up her team's offenses, but at this point she just hopes that they can stay healthy over the next week so that they are at full strength when they kick tournament play off at Lake City High School in Coeur d'Alene next Friday.
Batchelder hopes to see a large Kellogg contingent at LCHS, although at this point their opponent and match time is still unknown.
Wallace ran through the Scenic Idaho Conference before knocking off Lakeside in dominant fashion in the 1A D1 District Championship Match at North Idaho College.
Riley Valley was named SIC Most Valuable Player for the second year in a row, while teammates Tia Henrick, Jaden House, and Elli Welch were named to the all league team.
Due to their conference size, the Lady Miners aren't qualified for state competition just yet. To get to Lewis-Clark State College next weekend they'll need to beat Genesee on Saturday at 1 p.m. to clinch a consecutive berth to the State Tournament.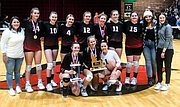 Recent Headlines
---