SPORTS TAB: Into the deep end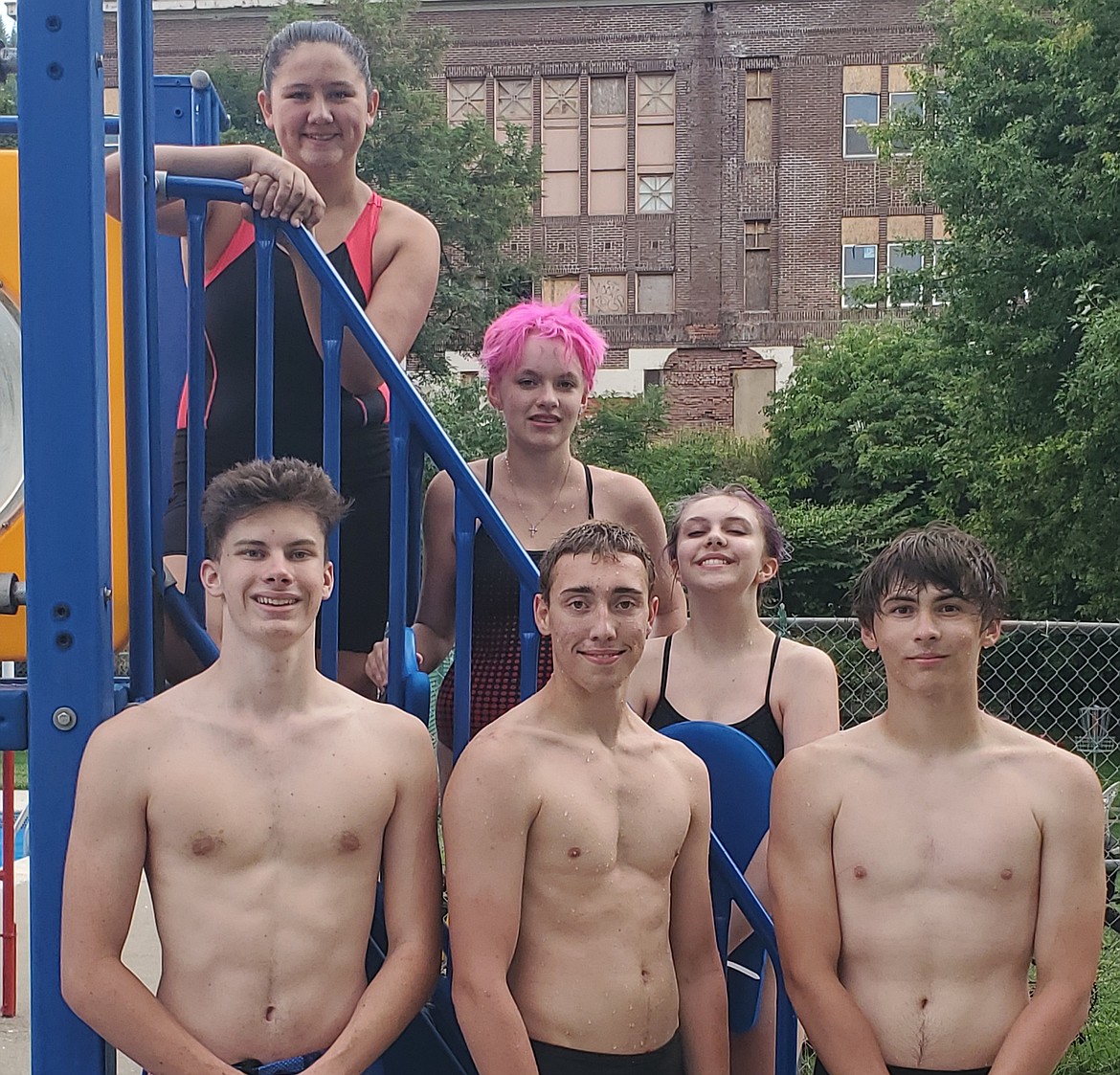 The Wallace swimming team pictured from left are (back row) Frances Conboy, Britteny Wiley and Tessa Pearson. Front: Dorsey Pearson, Aydin Hasz and Aston Flood.
Courtesy photo
by
JOSH MCDONALD
Staff Reporter
|
September 11, 2021 7:00 AM
WALLACE — I think Dory said it best, "Just keep swimming," and that is exactly what the Wallace swimming team is going to do.
With three returning school record holders, 2021 is the year of emphasizing personal achievement for the Miners.
Coaches Ed Chilgren and Jolyn Pearson have a quality group of kids, and a few of them are moving the needle individually when it comes to state-level competition.
"With one returning state qualifier and another that barely missed the state 4A meet last season, our goal is to help make them as competitive as possible in their chosen individual events at the district and state meets this year," Pearson said.
Senior Dorsey Pearson currently holds three of the four Wallace High School freestyle records and will likely break the fourth record this season.
Pearson qualified for the state meet last year and will look to do so again this year in his strongest event, the 200-yard freestyle.
Aydin Hasz broke the school record last season in the 100-yard butterfly, but missed state by a mere two seconds.
Should he improve that time, he should find himself in the thick of things at the end of the year.
He may even challenge for another school record in the 100-yard breaststroke.
In her third season swimming, junior Francis Conboy is looking to build off last year where she became the only female swimmer in the history of the program to compete in the grueling 500-yard freestyle.
"Our three upper class returning swimmers have been excellent leaders to our handful of first-year athletes new to the sport," Pearson said.
---