Dale Gene Stepro Sr., 66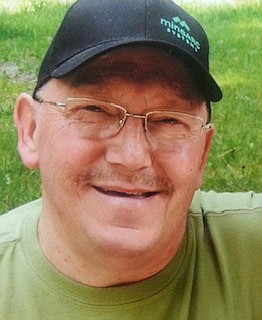 |
September 20, 2021 8:25 AM
Beloved husband, father, papa and brother, Dale Gene Stepro Sr. passed away Sept. 14, 2021, at the Schneidmiller Hospice House of North Idaho. He was born Dec. 6, 1954, in Wallace, Idaho. He was the son of Fred and Jessie Stepro.
Dale attended Burke Elementary School until the fifth grade, then attended the remainder of his education in Wallace, graduating in 1973.
He met the love of his life, Sandra Flood, at 13 years of age. They become best friends and dated throughout high school. They were married a few months after graduating in 1973.
Dale worked at the Combination Grocery Store in Wallace, while attending high school. He was promoted to Assistant Manager before deciding to go to work in the local mines. Dale was a miner for 46 years, and as a miner, he wore many hats throughout his career. He started as a nipper and ended his career as a shifter. His mining career began at the Star Mine in Burke, Idaho. After the Star closed, he worked at both Galena and Lucky Friday but spent the bulk of his career and eventually retired from Lucky Friday Mine in Mullan, Idaho.
Dale loved the outdoors. One of his passions was hunting with the men of his family. He also enjoyed boating, camping, four-wheeler rides, and any activities that allowed him to be with his friends and family. Dale was also an active bowler and had been on many teams throughout his life. He and Sandi, his wife, bowled together in many mixed leagues throughout the years. He also loved attending his children and grandchildren's sporting activities. He would never miss anything they were involved in. He will always be their biggest fan!
Dale was an active member of his community. He was a member of the Mullan Volunteer Fire Department, the Jaycees, a Scout Leader, a Little league coach, and a member of the Mine Rescue Team.
Dale is survived by his wife of 48 years, Sandra Stepro of Mullan; two children, Julie (Jack) Beck of Post Falls, Idaho, and Dale (Valarie) Stepro Jr. of Silverton, Idaho; four grandchildren, Bryce (Meagan) Stepro of Priest River, Idaho, Andra (Nathan) Reynolds of Post Falls, Braden Beck of Post Falls and Madalyn Reine of East Falmouth, Mass.; one brother, Fred (Jackie) Stepro of Burke. Also numerous in-laws, cousins, nieces and nephews. He was preceded in death by his parents; and sisters, Mary Robinson and Joann Chilson.
A celebration of Dale's life will be held at a later date.
The family suggests memorials can be made to the Mullan Community Foundation Inc., P.O. Box 472, Mullan, ID 83846.
Yates Funeral Home is entrusted with arrangements. Please visit Dale's online memorial and sign his guest book at www.yatesfuneralhomes.com.
---