Sentencing date set for drunk driver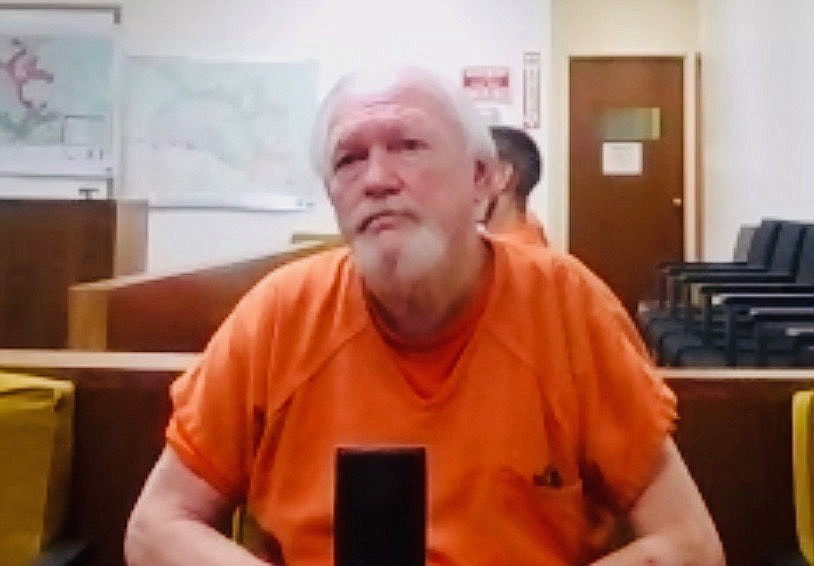 by
JOSH MCDONALD
Staff Reporter
|
September 23, 2021 10:33 AM
WALLACE — Sentencing has been scheduled for admitted drunk driver Wallace Eugene Pratt.
Pratt, 69, was arrested in July on a charge of driving under the influence, the ninth time he has faced a DUI charge since 2002, both in Shoshone and Kootenai counties.
Pratt was stopped on Eagle Creek Road, where he registered a blood alcohol level of .298, nearly four times the legal limit.
Pratt entered a guilty plea earlier this month as part of an agreement that he would be able to have his sentence run concurrently with the ones that result from his other cases that he will be facing out of Kootenai County.
According to court documents, Pratt was sentenced to 10 years in July 2019 in Kootenai County, but the court retained jurisdiction and suspended his sentence.
In 2020, Pratt received an amended felony sentence of 10 years of felony probation, which included weekly random drug and alcohol testing for the first year (then monthly for the remaining years), mandatory participation in drug/mental health court, daily support meetings for the first 90 days (three times a week for the remaining years), and mandatory participation in the Idaho Department of Corrections' Aftercare Program.
This also included 100 hours of community service.
With his newest DUI this year, Pratt will now have a hearing in Kootenai County where he will admit or deny violating his probation, as well as face his sentence from Shoshone County.
Shoshone County Deputy Prosecutor Ben Allen representing the state explained that due to Pratt's extensive history of mixing alcohol and driving that he is a risk to society and simply doesn't care to better himself.
"Mr. Pratt has multiple DUI's in his life and was currently on probation for a felony DUI at the time of this offense," Allen said. "As such, the state views him as a significant risk to the community based upon his disregard for court orders and his pattern of conduct in continuing to drink and drive despite opportunities for rehabilitation within the community which were granted to him by Kootenai County on his previous DUI's."
Pratt's admit/deny hearing is scheduled for Oct. 26, and his Shoshone County sentencing is scheduled for Nov. 22.
The maximum sentence for a felony DUI in Idaho is 10 years and Allen anticipates that the state will recommend a prison sentence close to that 10-year maximum.
---