Sunshine Mine Memorial just weeks away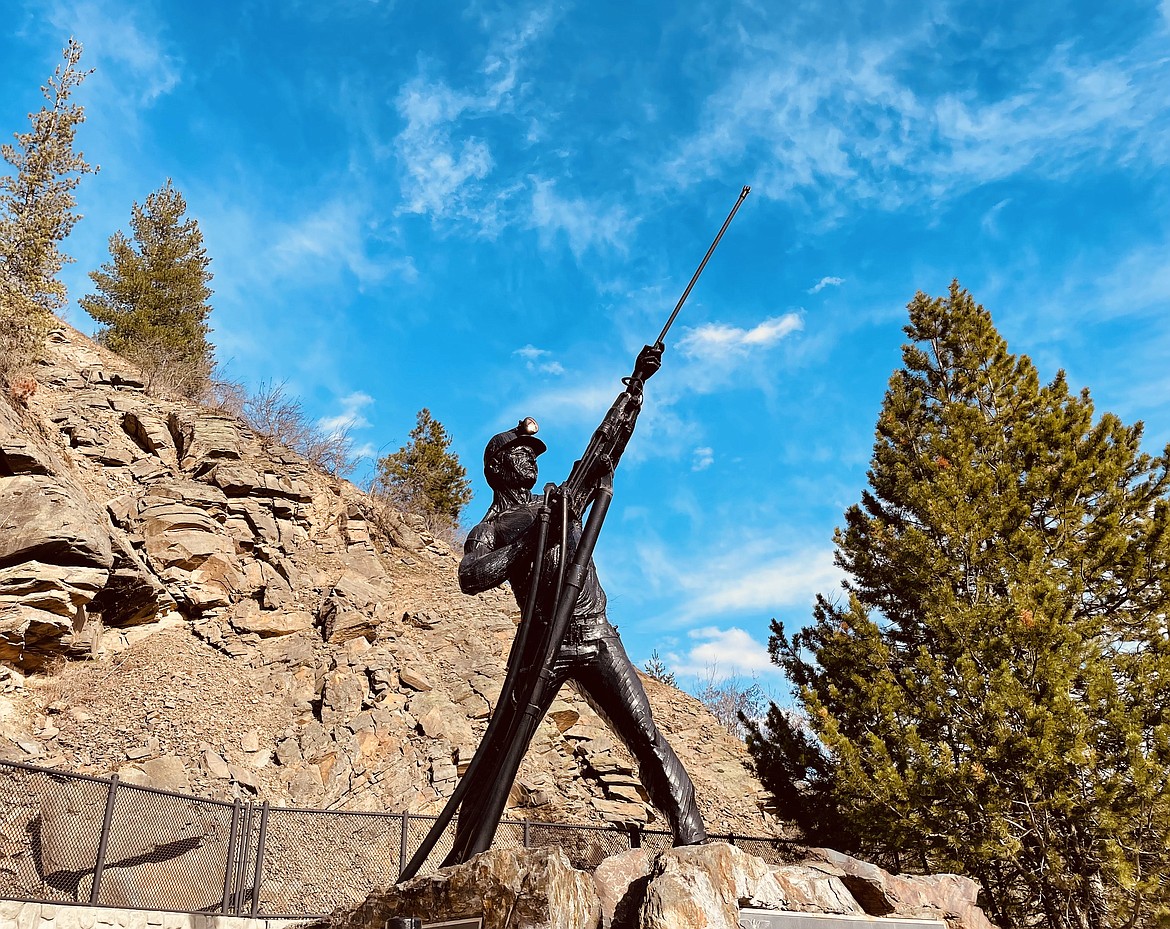 The Sunshine Miners Memorial in Big Creek will be the site of the upcoming 50th Anniversary Memorial Ceremony on May 2. The event will feature a speech from Idaho Gov. Brad Little.
JOSH McDONALD
by
JOSH McDONALD
Local Editor
|
April 18, 2022 1:06 PM
BIG CREEK –– In less than two weeks the Silver Valley will pause for 24-hours and remember the tragedy of the Sunshine Mine Disaster.
The 50th anniversary memorial of Idaho's deadliest disaster is looking to be one of the biggest gatherings in Shoshone County in the past five-years as hundreds of people make their way to the Sunshine Miners Memorial to remember the 91 lives that were lost all those years ago.
Peggy White, with the Memorial Committee, has been busy over the past few months, organizing and preparing for the mass gathering by ensuring that the memorial itself is in pristine condition.
"The committee is pleased to announce the sidewalks have been replaced on the site and the seal coating has been done," White said. "The headstones are on order and will be coming by the end of April."
The headstones that White is talking about are for the miners lost in the Sunshine Fire and all of the miners who have lost their lives from 1972 on, within the Coeur d'Alene Mining District.
White is especially passionate about the memorial, both the ceremony itself as well as the memorial site, which is one of the Silver Valley's most recognizable landmarks – if not the most recognizable.
"The site is a community project done by all volunteer hours from many of our partners in our community," White said. "Every hour donated goes to our next generation for the safekeeping of our mining heritage. On May 2 every year, we take a day to remember our lost loved ones who made the journey down deep underground and never came back to their families that night. We, as a family, remember those brave men providing for their families and the comforts of everyday living. We remember their smiles, laughter, and their beautiful personalities until we see them again. We as family members are proud to be a mining community with the connections we have in our small community."
This will also serve as the inaugural Miners Memorial Day, as proclaimed by the recent passing of bill HCR304, and as such this year's memorial will feature Idaho Gov. Brad Little as the keynote speaker.
A commemorative coin has also been minted that will be available for purchase at the memorial ceremony, with the funds raised going to the Miners Memorial Fund (Shoshone County Fund #9106) – these funds are used for site repairs and upkeep, as well as the ceremony each year.
The Sunshine Mine Disaster 50th Anniversary Memorial Ceremony will be Monday, May 2, 2022, at 11 a.m. at the Sunshine Miners Memorial (located north of I-90 off of Exit 54).
Recent Headlines
---