Louise Opal Fleming, 90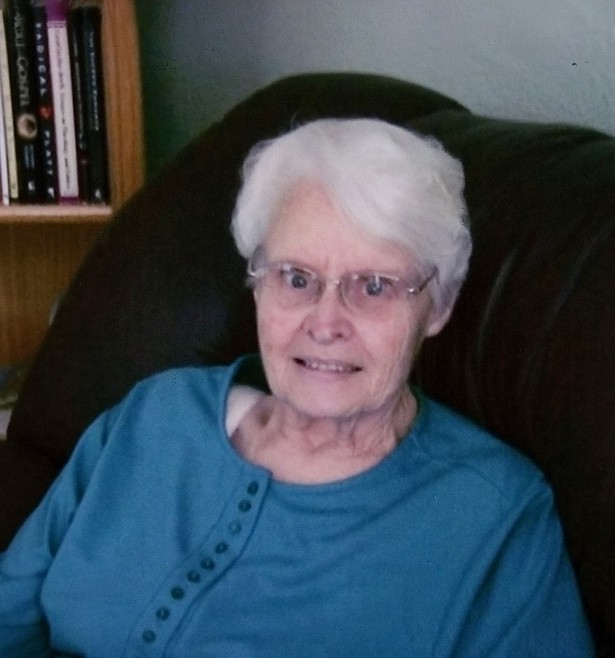 |
April 28, 2022 10:35 AM
Louise Opal Fleming, 90, of Silverton, Idaho, passed away surrounded by her beloved family, on April 26, 2022, at the Good Samaritan Society — Silver Wood Village in Silverton. She was born Dec. 4, 1931, in Sutherland, Neb. Louise was the daughter of Harry and Minny (Pasman) Harriman.
Louise was united in marriage to Ralph W. Fleming on June 10, 1951, in Hershey, Neb. They celebrated their 70th wedding anniversary last year.
Louise and Ralph moved to Moses Lake, Wash., in 1956. And then in 2003, they moved to the Silver Valley from Moses Lake.
Louise was a homemaker and had served in Food Service for the Moses Lake School District for 12 years.
While residing in Moses Lake, Louise was a member of the Lakeview Missionary Church. She was also a member of the Silverton Community Church.
Louise loved and enjoyed her family, growing roses, needlework and quilting. She loved garage sales and managing rummage sales for great causes. Louise was a servant, always avoiding recognition.
Louise is survived by her husband, Ralph W. Fleming of Silverton; three children, Art Fleming (Doris) of Wallace, Idaho, Patty Fleming of Edmonds, Wash., and Bill Fleming of Spokane, Wash.; four grandchildren, nine great-grandchildren and one great-great-granddaughter; two brothers, Don Harriman of Colorado and Dale Harriman of Idaho; and one sister, Donna Lange of Nebraska. She is also survived by numerous nieces and nephews. Louise was preceded in death by her parents; one infant son, Michael; three brothers, Everett, Jerry and Wayne; and three sisters, Alice, Roberta and Doris.
Memorial services will be held and announced at a later date.
Louise, who recently celebrated 90 years here on Earth, now gets to enjoy eternity in heaven with her Lord and Savior, Jesus Christ.
The family wishes to express their appreciation and thanks to the staff of the Good Samaritan Society — Silver Wood Village for their love, kindness and wonderful care that was given to Louise.
The family suggests memorials may be made to the Good Samaritan Silver Wood Village, P.O. Box 358, Silverton, ID 83867.
Shoshone Funeral Services & Crematory, Kellogg, Idaho, is entrusted with services. You may share your memories of Louise with her family at www.shoshonefuneralservice.com.
---