Helen Victoria Marie Bailey, 96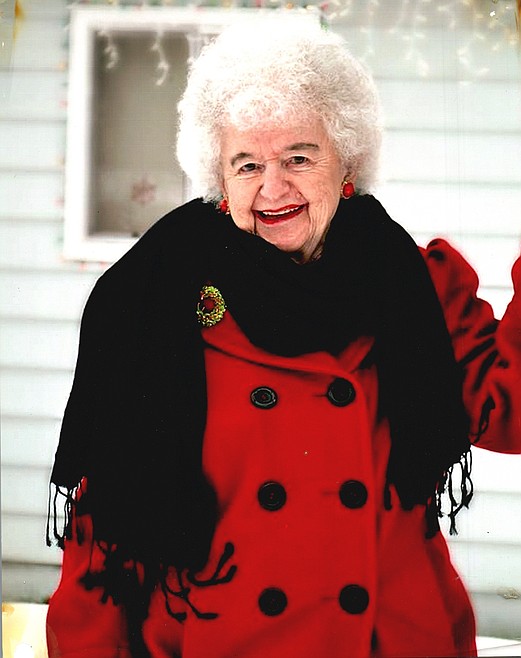 A very beloved mother, grandmother, great-grandmother and great-great-grandmother, Helen Victoria Bailey, 96, of Kellogg, Idaho, passed away Aug. 2, 2022, at her home in Kellogg. She was born Feb. 28, 1926, in Harrison, Idaho. Helen was the daughter of Sam and Carmelina (Mafafio) Sciuchetti.
Helen has lived in the Silver Valley all of her life. She attended and graduated from Kellogg High School in 1945.
Helen had worked at the Wardner Hospital in Kellogg for two and half years, before her marriage to Claude A. Bailey on June 22, 1945, in Coeur d'Alene, Idaho. She then became a homemaker.
Helen was a member of the Birthday Club, a member of the Grandmothers Club and had held the honor of "Grandmother of the Year," she was also a member of the Silver Valley Worship Center in Smelterville and the Card Party.
Helen loved and enjoyed her family, traveling, playing cards especially pinochle, bingo, aggravation, cooking and going to camp up the river.
Helen is survived by her four children, Eddie Bailey (Janice) of Kellogg, Claudia Howe (Ed) of Coeur d'Alene, LeRoy Bailey (Betty) of Pinehurst, Idaho, and Mary Lou Babb (Richard Thompson) of Spokane, Wash.; 12 grandchildren, 26 great-grandchildren and eight great-great-grandchildren. She is also survived by numerous nieces and nephews. Helen was preceded in death by her parents; her husband, Claude; three brothers, John, Louie and Fred Sciuchetti; six sisters, Mary Goslar, Jean Stowe, Rose Marcolin, Betty Howard, Margie Burrel and May Vidmar; and also two infant sisters; two children Judy and Jimmy.
A celebration of Helen's life will be held at 11 a.m. Saturday, Aug. 13, 2022, at the Silver Valley Worship Center in Smelterville; a reception/luncheon will be held at the Church Fellowship Hall following services; everyone is welcome.
The family suggests memorials may be made to Auburn Crest Hospice, 1221 W. Ironwood Drive, Suite 102, Coeur d'Alene, ID 83814.
Shoshone Funeral Services & Crematory, Kellogg, is entrusted with services. You may share your special memories of Helen with her family at www.shoshonefuneralservice.com.
Recent Headlines
---