North Idaho Now podcast Episode 157: Headlines from 8/10 through 8/12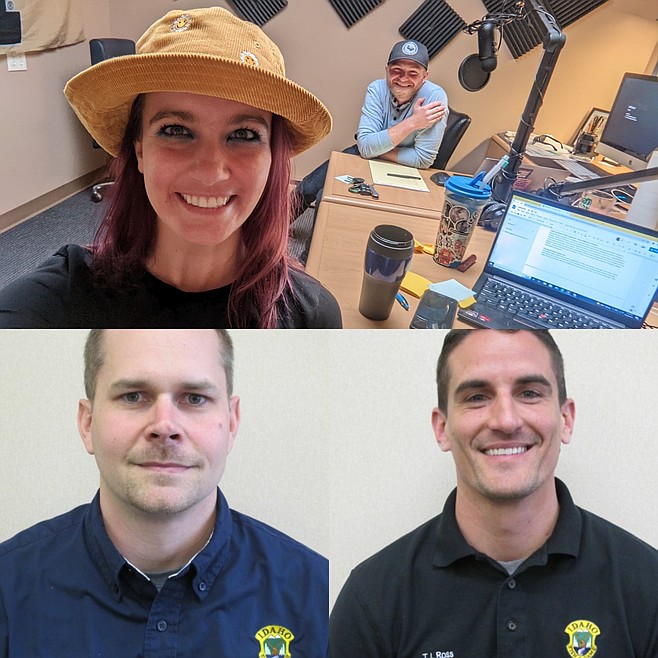 Molly Roberts, Chanse Watson, Andrew Dux, and T.J. Ross
Big thanks to this episode's advertisers!
Hecla Mining Company, North Idaho State Fair, Mad Bomber Brewing Co., bank cda, and Radio Brewing Company.
In this episode of the North Idaho Now Podcast, Chanse Watson and Molly Roberts take you through the latest news coming out of the Coeur d'Alene/Post Falls Press, the Bonner County Daily Bee, Bonners Ferry Herald, and the Shoshone News-Press from Aug. 10-12.
Chanse and Molly also bring in Idaho Fish and Game Regional Communications Manager T.J. Miller and Biologist Andrew Dux to talk about how the warmer weather could affect your next fishing trip!
NORTH IDAHO STATE FAIR TICKET GIVEAWAY GOING ON NOW!
Visit the link HERE and enter to win tickets to the All-American Rejects at the North Idaho State Fair! Teaser packs will also be given out every episode until the ticket winners are announced on Aug. 19!
Time index:
Intro- 00:00
Cd'A/Post Falls headlines- 13:52
Interview with IDFG's T.J. Ross and Andrew Dux- 43:33
Shoshone News-Press headlines- 1:00:55
Bonner County Daily Bee headlines- 1:05:35
Bonners Ferry Herald- 1:15:56
Listen and subscribe to us on your favorite podcatcher!
Recent Headlines
---