Bass gets life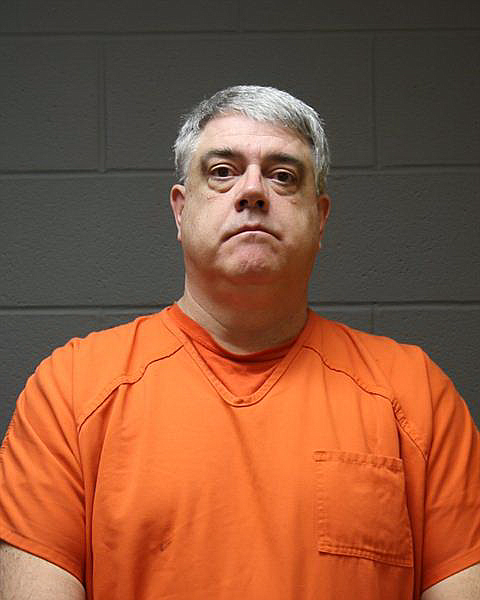 |
August 15, 2022 11:15 AM
WALLACE –– Admitted sexual predator Gregory Bass was handed a life sentence on Monday afternoon by District Judge Barbara Duggan.
Bass, 59, a Washington State resident was arrested in January of this year and charged with five counts of lewd conduct with a minor under the age of 16, as well as one charge of sexual abuse of a child – all of which occured in December of 2021.
Initially, Bass pled not guilty to all of the charges, but he changed his plea in April after being presented with a pretrial settlement offer from the State that would require him to plead guilty to no less than two of the lewd conduct charges in exchange for the rest of the charges being dropped.
Bass has a lengthy history of sexual crimes, including two prior convictions in Washington including two counts of first degree child molestation in 2001, and one count of third degree child molestation in 2012.
On Monday, both parents of the victim were called to stand by the State and spoke to the judge, outlining the hardship they now face attempting to repair the harm caused to their family by the defendant who was the uncle of the minor victims.
Even with the admission of guilt and the knowledge of his prior crimes, Bass's attorney attempted to garner some leniency from the judge – including citing the defendant's present medical condition which includes a cancer diagnosis for which his attorney noted he likely does not have much longer to live.
Following his convictions in Washington, Bass had never received more than a six-year sentence, Shoshone County Prosecuting Attorney Ben Allen wanted to make sure that Bass never again had the opportunity to hurt another child ever again and pushed for the maximum penalty under Idaho Code.
"The State acknowledges that the defendant was quick to accept responsibility for his actions, a gesture which typically warrants a lighter sentence and an opportunity for rehabilitation," Allen told the News-Press. "However, given the Defendant's past criminal history, the primary goal for sentencing should rest solely on protecting society at this point."
And it was Allen's belief that no sentence which would ever allow the defendant to come back in contact with minor children again would be appropriate – and Judge Duggan agreed.
Such a sentence marks the second time in roughly two years that the Prosecutor's Office in Shoshone County has been successful in arguing for an indeterminate life sentence, a sentence that is rarely given in the judicial systems around the country. The last time such a judgment was entered was in 2020 when another Washington resident, William Gilman, received a nearly identical sentence for conduct similar to that of Bass which he too committed here in Shoshone.
Recent Headlines
---