North Idaho Now podcast Episode 158: Headlines from 8/13 through 8/16 and interview with musician Ben Vogel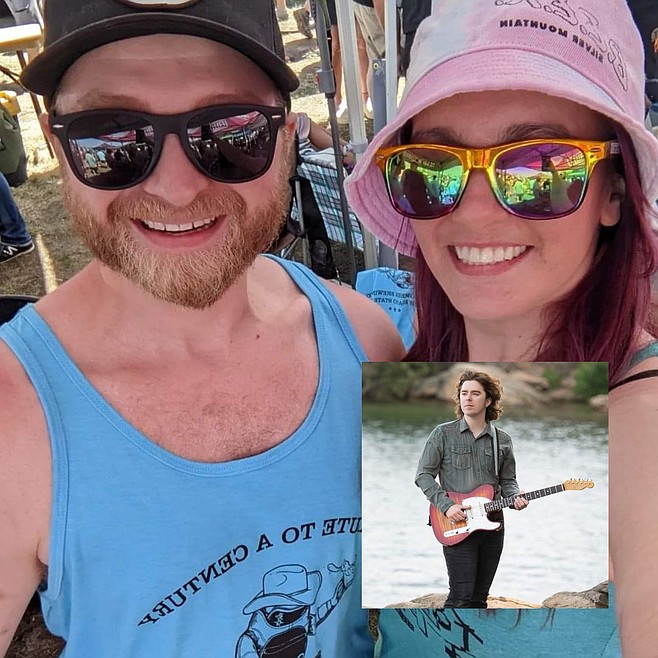 Chanse Watson, Molly Roberts, and Ben Vogel
by
CHANSE WATSON & MOLLY ROBERTS
Hagadone News Network
|
August 16, 2022 4:07 PM
Big thanks to this episode's advertisers!
America's Gold & Silver, Hecla Mining Company, The North Idaho State Fair, and Black Sheep Sporting Goods.
In this episode of the North Idaho Now Podcast, Chanse Watson and Molly Roberts take you through the latest news coming out of the Coeur d'Alene/Post Falls Press, the Bonner County Daily Bee, and the Shoshone News-Press from Aug. 13-16.
The duo also bring on local musician Ben Vogel and talk about his career in music and his new album- "Revealed." Check it out wherever you listen to music on Aug. 26!
NORTH IDAHO STATE FAIR TICKET GIVEAWAY GOING ON NOW!
Visit the link HERE and enter to win tickets to the All-American Rejects at the North Idaho State Fair! Teaser packs will also be given out every episode until the ticket winners are announced on Aug. 19!
Time index:
Intro- 00:00
Cd'A/Post Falls headlines- 10:56
Interview with Ben Vogel- 39:39
Shoshone News-Press headlines- 55:58
Bonner County Daily Bee headlines- 1:03:45
Listen and subscribe to us on your favorite podcatcher!
Recent Headlines
---