The talented Mr. Riply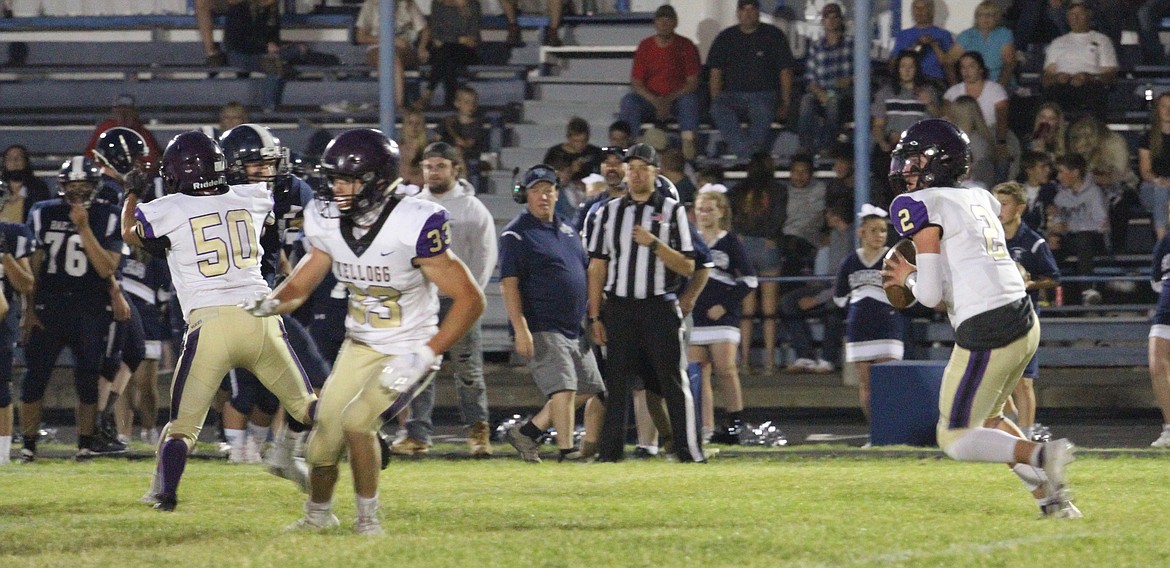 Kellogg quarterback Riply Luna was named to the Idahosports.com Top 10 Quarterbacks preseason list.
Photo by JOSH McDONALD
KELLOGG –– Kellogg High School senior Riply Luna was named to IdahoSports.com's preseason Top 10 Quarterbacks for the upcoming football season.
Last season Luna was nothing short of QB1, leading all other quarterbacks in passing yards, yards per game, passing touchdowns, and quarterback rating (QBR).
Those numbers are gaudy too, 2,597 yards, 288.6 yards per game, 37 touchdowns, and a QBR of 127 which is calculated by completion percentage, yards per attempt, percentage of touchdowns thrown per attempt, and percentage of interceptions per attempt.
Also a standout basketball player, Luna's 37 touchdowns to just six interceptions is jarring, which landed him the 3A Intermountain League's Offensive Player of the Year award, as well as the runner-up for the league's most valuable player – he also scrambled for nearly 400 yards and three touchdowns.
Nearly 50% of those yards and 16 of the touchdowns involved Riply and his twin brother Kolby – a preseason top-10 wide receiver.
With Luna under center, the Wildcats are changing classifications and are already the favorites to win the 2A Central Idaho League.
Kellogg is joining Priest River, St. Maries, Orofino, and Grangeville – all four teams were opponents of the Wildcats in 2021 and all four teams got to experience Luna go supernova on them. Against his new league competition, Luna threw for 1,304 yards and 19 touchdowns, including breaking the 3A single game passing touchdowns record with eight against Priest River.
That wasn't the only 3A record that Luna broke.
His nearly 2,600 passing yards broke the former mark of 2,240, and his 410 yards against Grangeville were 57 more than the previous record.
Luna and his brother spent most of their summer dominating several different camps, an AAU basketball circuit, all the while making more than a few recruiting visits.
Should he catch fire again, Luna could end his high school football career with passing records in two different classifications.
The Wildcats open their 2022 campaign this Friday in Moscow.
For the full list of quarterbacks, visit www.Idahosports.com.

Recent Headlines
---