Lorna Marie (Padula) Oberg, 65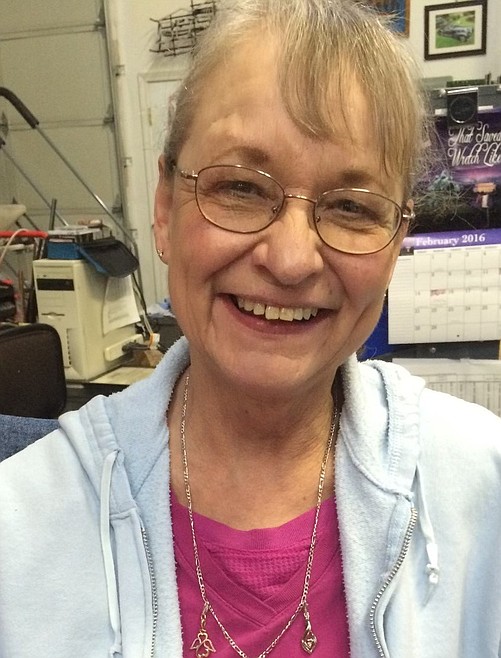 |
January 6, 2022 2:30 PM
Lorna Marie (Padula) Oberg, 65, was born on Feb. 6, 1956, in Kellogg, Idaho, to Loren and Evelyn Padula in Smelterville, Idaho. Lorna passed away Dec. 31, 2021, at home in Grand Coulee, Wash.
Lorna was a loving wife and mother, and loved fishing with her husband and visiting with her grandchildren. She enjoyed spending time with her family boating on Lake Roosevelt, Lake Coeur d'Alene and Lake Pend Oreille.
Lorna married Bob on July 27, 1971, in Coeur d'Alene at the Hitching Post and they moved to Grand Coulee in 1983 after the Bunker Hill Mining Company closed. Lorna worked 20-plus years with a janitorial contractor at Grand Coulee Dam and ran her own janitorial service for several years. She served in the Hospital Auxiliary for a time and enjoyed collecting dolls and figurines.
Lorna is survived by her husband, Robert Oberg; sons Rob (Vicki Harms) Oberg and Mike Oberg; grandsons Kayne Oberg, Seth Oberg and Tyler Oberg; and a granddaughter, Treasure Oberg.
She is also survived by a brother, John Padula; and several nieces and nephews.
Lorna was preceded in death by her parents, Loren and Evelyn Padula; and two brothers, Dave Padula and Chuck Padula.
Lorna will be missed by many and her smile can never be replaced.
A celebration of life service will be held at a later date. Memorials may be made to Faith Community Church, 16 Grand Ave. East, Electric City, WA 99123.
Strate Funeral Home, Grand Coulee, is caring for the Oberg family.
Recent Headlines
---