Animal groups seek support in honor of Betty White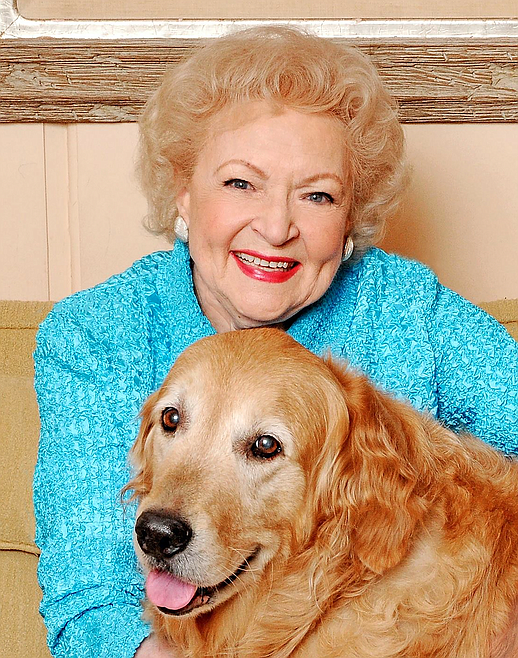 Betty White hugs Pontiac, a golden retriever she acquired from Guide Dogs for the Blind in 2005.
Courtesy Betty White/Guide Dogs for the Blind
by
JOSH MCDONALD
Staff Reporter
|
January 14, 2022 8:32 AM
OSBURN — "I learned it from my animal friends. Kindness and consideration of somebody besides yourself. I think that keeps you feeling you, I really do." — Betty White
Perhaps no one in the history of this world loved animals more than Betty White, in fact it was well documented that she only maintained her workload in her later years as a means to finance and support rescue animals.
In the Silver Valley, Shoshone Pet Rescue and the Silver Valley Cat Wranglers are hoping to continue the work that Betty White was so passionate about.
Over the past year, both organizations have worked diligently to ensure that Shoshone County residents have access to resources for their pets and the work continues into 2022.
Both groups worked with more than 100 animals, offering spaying and neutering, as well as veterinary services, and acting as an adoption agency.
What makes these groups so important to the community is how their status can change in literally a minute.
Currently, neither group is completely bogged down with animals that are in their care, but should another situation like last June's horrific hoarding discovery happen, they can suddenly be overwhelmed with more animals than they are ready for.
"I think what we both struggle with, is fosters," said Kim Johnson, the director of Shoshone Pet Rescue. "We don't have a shelter here, so we have to find foster homes for the animals that we rescue."
Rene Gilbert with the Silver Valley Cat Wranglers echoed Johnson's comments and explained how her group does everything in their power to help their cause by offering to fix animals where it can't be afforded.
"It's really hard," Gilbert said. "It doesn't seem to matter how much work we do to get the outreach and education out there, how we will help spay and neuter your cats if you can't afford it. But, we never know how many cats are going to come in from one day to the next."
Both groups are always seeking support from their local communities, but right now the need is for manpower.
Volunteers for dog-walkers, foster homes and transportation for animals going to and from getting fixed (usually a day trip to Kootenai Humane Society) are just a few of the ways that people can get involved with the local animal advocacy groups.
That's not to say that they will turn down any sort of financial or supplies donations — with Betty White's birthday just a few days away, there may not be a better way to honor her than to make a donation to one of these organizations.
Supplies that are in high demand are items like litter, dog and cat food, bedding, towels, toys and undyed treats.
For more information, please contact Shoshone Pet Rescue at 208-512-3401 and Silver Valley Cat Wranglers at 208-446-7131.
Recent Headlines
---