Silver Valley Gymnastics results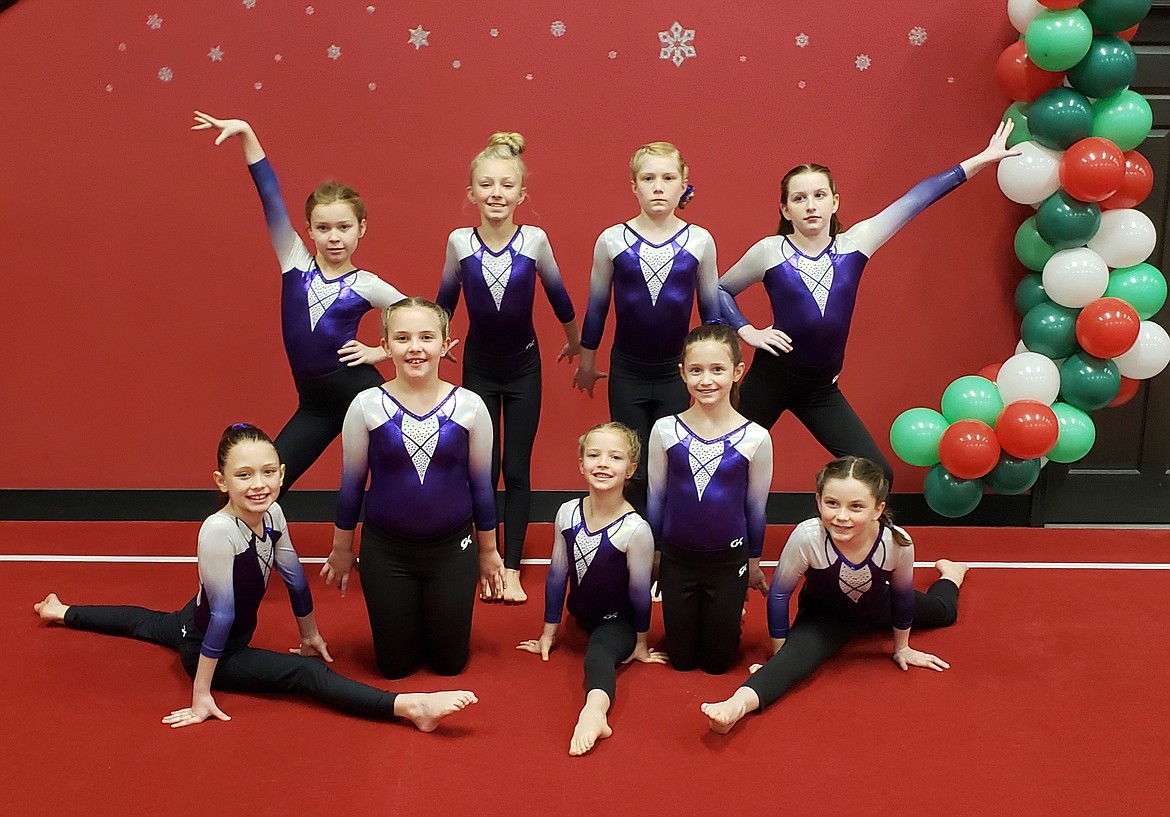 The Silver Valley Gymnastics Bronze Team. Pictured are team members Harper Fisher, Kymber Mann, Jenna Bowman, Grace Pasley, Millie Bowman, Naomi Miller, Kynlee Miller, Addison Paul, and Zoey Dry.
Courtesy photo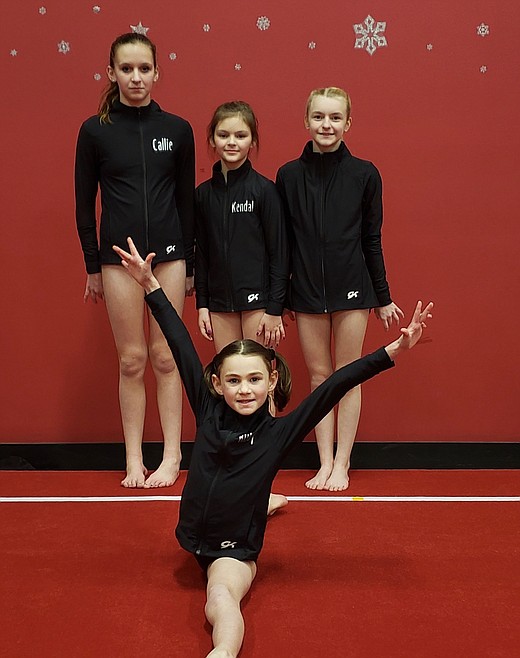 The Silver Valley Gymnastics Silver Team. Pictured are Callie Clark, Kendal Allen, Kora Foust, and in front is Ruby Brucick (in splits).
Previous
Next
|
January 17, 2022 12:13 PM
CLARKSTON — The ladies from Silver Valley Gymnastics made the trip south for the annual Winter Spirit Invitational earlier this month.
The teams competed at the silver and bronze level of the event and had a terrific showing with bronze level team members Harper Fisher and Millie Bowman finishing first in their respective groups, while Grace Pasley and Kynlee Miller each finished second.
At the silver level, Kendal Allen and Ruby Brucick finished fourth overall, while teammates Callie Clark and Kora Foust finished sixth respectively.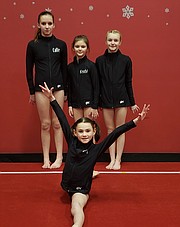 Recent Headlines
---