Barbara J. DeHart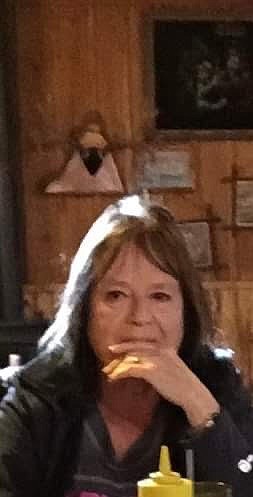 Barbara J. DeHart passed away July 11, 2022, peacefully at Palouse Hills Assisted Living in Moscow, Idaho.
Barbara was raised in Western Washington for most of her childhood. She then moved to North Idaho, where she attended and graduated from Kootenai High School. Barbara lived in Rose Lake for most of her adult life.
Barbara loved to go antique shopping, she loved planting flowers in the spring, she enjoyed picking blackberries and spending time with her family and friends.
Barbara is survived by her mother, Lois Knapp; her children, Matthew DeHart and Melissa Cowles; her grandchildren, Anthony DeHart, Katelyne Jenkin, Alexia Tresch, Karmyn DeHart and Hazel DeHart; great-grandchildren, Connor DeHart and Sawyer Rasmussen; four brothers and two sisters.
She is preceded in death by her father, Bernard Knapp; her brother, David Knapp; her son, Kurt Jr. DeHart and her great-granddaughter, Brylee Jenkin.
There will be a family and friends gathering in honor of Barbara DeHart. It will be announced at a later date.
Recent Headlines
---