Registration open for Storm Football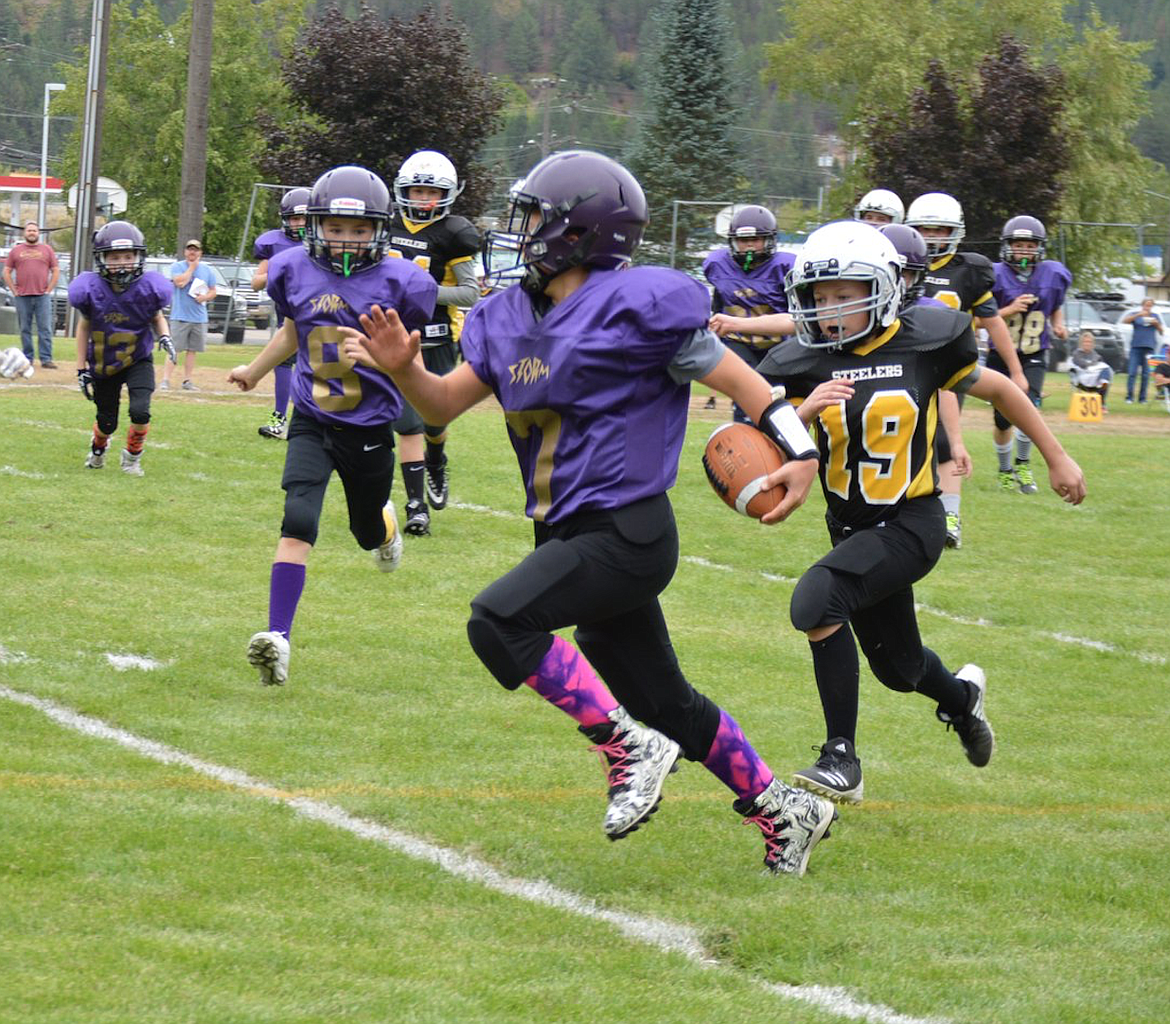 by
JOSH MCDONALD
Staff Reporter
|
July 21, 2022 1:18 PM
KELLOGG — It feels like we just got into summer, but here we are near the end of July and football season is just around the corner.
Registration has opened for the Kellogg Storm Football Jr. Tackle Program, as well as their preseason Storm Football Camp hosted by the Kellogg High School Football Program.
This year, Storm Football is under first-year organizers Corey and Elizabeth Reed who are excited to continue the strong tradition that the program has cultivated over the years.
"We were excited about the opportunity to take over the Storm Program," Elizabeth said. "Cory North has put in many years of hard work and it was time for him to pass the torch. With our oldest son Cyrus getting more than excited about playing football, we thought why not dive right in."
The couple has no plans to change much of anything concerning what North had built over the past few years.
Over the past few seasons, the program has tackled the issue of helmet safety and concussion prevention head on — and the Reeds plan to continue to invest in that in order to maintain the program's sterling safety reputation.
One minor change coming to the program this year will be the location of the practices — instead of being held behind Kellogg High School, they will take place on the field inside the track at Kellogg Middle School.
While practices are set to begin midway through August, Storm Football Camp is scheduled for Aug. 9-11, from 5 to 7 p.m., behind KHS.
Storm Football is for all Silver Valley kids grades fifth through eighth.
Families who get their kids registered for Storm Football before July 30 can still take advantage of early bird registration prices, but the cost does increase after that date.
Players are required to have a current sports physical for both football camp and to play on the team.
SMC Family Medicine in Smelterville is hosting a free sports physical day on Wednesday, July 27.
For more information or to get registration information, please visit the Kellogg Storm Football Facebook page.
Recent Headlines
---