Patricia 'Pat' Jean Minar, 88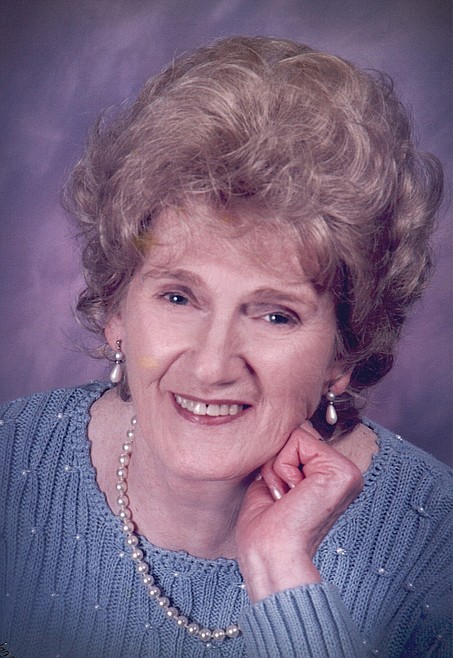 Patricia (Pat) Jean Minar
Patricia "Pat" Jean Minar, 88, of Kellogg, Idaho, passed away peacefully at her home on July 13, 2022, at 8:20 a.m. Pat was born on May 31, 1934, in Ohio, a daughter of Yorke and Mary Vance.
The family later moved to San Bernardino, Calif., when Pat was a child. She graduated from San Bernardino High School and raised a family while working as a night clerk and at Norton Air Force Base until she moved to Idaho.
Pat moved to the Silver Valley in 1998 and during this time she became a member of St. Rita's Catholic Church in Kellogg, as well as the Catholic Daughters. Pat volunteered her time to a variety of causes and loved spending time with her family and her friends from St. Rita's Catholic Church.
Pat is preceded in death by her parents; her sister, Edith; and her two sons, John and Joseph Minar.
Pat is survived by three children, Jeanine Minar of California, Jackie (Tyrone) Amersfort of Pinecreek, Idaho, and Jeanette Kenser of Kellogg; six grandchildren, John Minar, Richard Minar, Robert Bianchi, Cameron (Nicole) Burton, Kyle Kenser and Kelli Kenser; and three great-grandchildren, JR, Wyatt and Caiden.
In lieu of a memorial service, Pat preferred a dedicated Mass to be held in her honor which will be held at 9 a.m. Sunday, July 31, 2022, at St. Rita's Catholic Church in Kellogg. Everyone is welcome.
Pat's family would like to thank Loving Care and More Home Health, Idaho Partners in Care (Karlee Stanley, caregiver) for the extraordinary care they provided to Pat over the last several years and in her final days under the care of Hospice of North Idaho. She passed knowing that she was extremely loved and will be greatly missed.
Shoshone Funeral Services, Kellogg, is assisting the Minar family with arrangements. Memories of Pat and messages of condolence may be expressed to her family online at www.shosonefuneralservice.com.
Recent Headlines
---