Brian Sperry, 56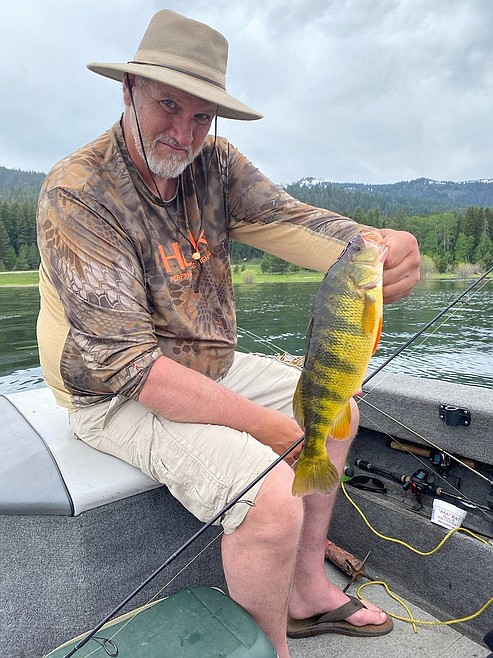 Brian Sperry passed away July 20, 2022, after a five-year long battle with cancer. He was 56 years old. Brian passed peacefully, surrounded by his family, and still making them smile and laugh until the very end.
Brian was born with a natural leadership, a genuine kindness and light, and a heart as big as he was. He was raised in Osburn, Idaho, with his brother and three sisters. He developed a true love of the outdoors and spent most of his free time hunting and fishing with friends and family. Brian was also a great athlete and loved playing sports. Brian attended Boise State University, where he played basketball (not only played, but "dominated" … at least according to Brian). He later played in city leagues, coached AAU travel teams, and coached at Middleton High School.
Brian met his wife, Lori Echols, at Boise State in 1985. They married in 1987 in Boise, Idaho, where they raised their daughter, and Brian's proudest accomplishment, Sydney.
Brian was a loving husband, beloved father, brother and son who was admired by many. Brian spent much of his time fishing in his "happy place" on Lake Cascade. He had a passion for cooking, particularly smoking meat on one of his many Traeger grills and preparing feasts for loved ones. He proudly passed this gift of cooking down to Sydney. In the words of Guy Fieri, "Brian would have been the mayor of Flavor Town!"
Brian was known for his dry sense of humor, quick wit and generous spirit. He became friends with everyone he met and was always willing to help those he loved. Brian will be deeply missed, not only by his family, but also by the countless people fortunate enough to be his friend.
Brian is survived by his wife, Lori; daughter and son-in-law, Sydney and Nolan Knuth; parents Warren and Joanne Sperry; brother Mike Sperry and his family, Tina, Tom, Ali and Ray, Trevor, Haylee, Travis and Trace; sister Shellie McCarthy and her family, Joe, Cody, Breanna, Lexi, Oakley and Sage; sister Suzanne Sperry and daughter Savannah; and his sister, Joy Sperry.
We will be having a celebration of Brian's life from 4-7 p.m. Saturday, Sept. 17, 2022, at Shoshone Public Golf Course. Please come with your best and funniest stories and memories of Brian.
Recent Headlines
---