Edward Joseph Miller, 71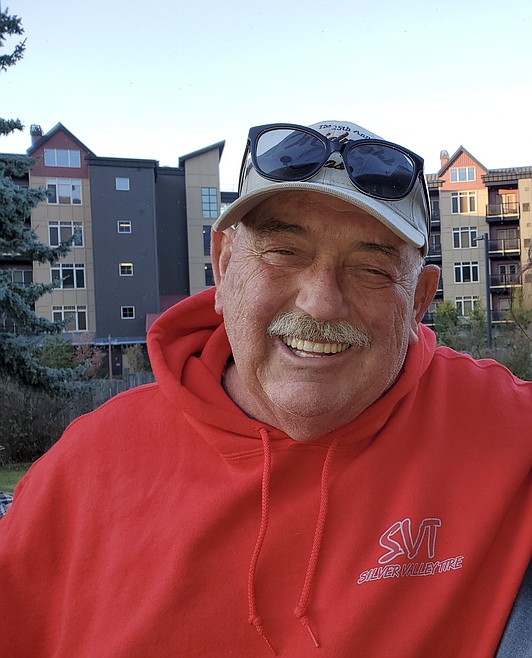 Ed "Eddie Joe" Miller, 71, of Kellogg, Idaho, passed away shortly after last call, on May 31, 2022, at Mountain Valley of Cascadia in Kellogg. He was born Nov. 2, 1950, at the Wardner Hospital in Kellogg. Ed was the son of James L. and Pierina (Truant) Miller.
Ed attended and graduated from Kellogg High School, Class of 1969.
Ed worked for the Bunker Hill Company Zinc Plant; he then went to work for the street departments of the cities of Wallace and Kellogg. Ed worked for the Central Shoshone County Water District for the bulk of his adult life, running a backhoe and other equipment for more than 20 years. In the wake of retirement, he proudly owned, operated and was the top patron of Eddie Joe's in Kellogg for just over 13 years.
Ed was a member of St. Rita's Catholic Church, an Honorary Life member of the Third Degree Knights of Columbus, a member of the Pinehurst Golf Club and a member of the Kellogg Elks No. 1841. He was a member and board member of the Shoshone Golf & Tennis Club, serving as board president for a time during the '90s.
Renowned for his sense of humor, Ed had a sharp wit that disarmed people in the best possible way. He adored his family and friends. He loved golfing, reading (he had an extensive collection of Stephen King hardcover editions of which he was very proud), and, for a time, relaxing at his property at the Whitetail Flats on the St. Joe River. He also enjoyed motor vehicles, spending winters with friends in Yuma, Ariz., and playing groundskeeper at the family lake property at Carlin Bay. He was a diehard Seahawks fan. He lived for conversation and cocktails with friends, set to the soundtrack of classic rock or blues. Ed's version of heaven was sitting on a sun-drenched deck, enjoying a smoke and sipping coffee or a cold Miller Lite, allowing himself to be flooded with warmth.
Ed is survived by his daughter, Monica "Mo" Miller (Willy Bartlett) of Kellogg; and his siblings, James L. Miller, Jr. (Delene) of Kellogg, Teresa M. Miller Duhamel (Gerald) of Auburn, Wash., Peter S. Miller of Arlington, Wash., and Mary I. Miller of Kellogg. He is also survived by numerous nieces, nephews, cousins, beloved friends and companions. Ed was preceded in death by his parents.
A memorial Mass will be held at 5 p.m. Friday, June 17, 2022, at St. Rita's Catholic Church in Kellogg, with Father Jerome Montez serving as Celebrant. A gathering of family and friends will be held at the Inland Lounge in Kellogg following services; this will be a potluck and everyone is welcome.
The family suggests memorial donations be made to the Kellogg High School Athletics Program or to Kellogg High School Golf, 2 Jacobs Gulch Road, Kellogg, ID 83837.
Shoshone Funeral Services & Crematory, Kellogg, is entrusted with services. You may share your special memories of Ed with his family at www.shoshonefuneralservice.com or email monicamiller208@gmail.com.
Recent Headlines
---