Raymond Wayno 'Pops' Pouttu, 82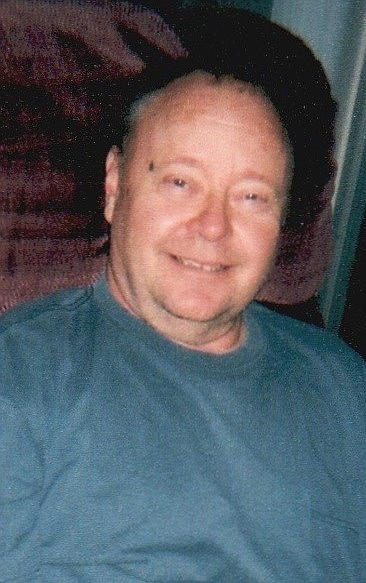 Raymond Wayno "Pops" Pouttu
Pops passed away peacefully at his home in Smelterville, Idaho, after a long, hard fought battle with bladder cancer on Saturday afternoon, June 11, 2022. Ray was born in Red Lodge, Mont., on Dec. 29, 1939, to Wayno and Lillian Pouttu.
They left the family farm near Roberts, Mont., during the depression so his dad could go to work for Bunker Hill. Ray grew up in Smelterville raising hell and graduating eighth grade at Silver King. He then went two years at the old Kellogg High School near Wardner and finished high school at the new Jacob's Gulch facility in the second class graduating there in 1958. Ray excelled in football, basketball, girls, and playing his clarinet and because he couldn't read the notes, he played only by ear. Ray was close to enrolling in the Navy and playing in their band when he chose to raise a family.
Ray was a plumber at the old clinic in Kellogg, then worked for the county before starting a 39-year career for the Sunshine Mining Company. During strikes and layoffs, Ray partied, worked for the railroad up Avery, on the green chain for Linfor Lumber, and was a bartender at the Kopper Keg. After retiring from the Sunshine Mill, without ever dumping a shift in 39 years, Ray went over to the Galena/Coeur Mills for six years to complete his career at 63.
Ray married Catherine Gasperi and together they raised four children in Kellogg. Ray then married Dina Arnhold, raising three children. Finally, Ray married Laura Lohr, living out his life in Smelterville, raising his double yellow-headed parrot, Alvin Pouttu.
Pops' life was spent partying with friends (until at age 55 he quit cold turkey), manning picket lines and chasing scabs who tried to steal his job at Sunshine. Watching sports from near and afar was huge for Pops, especially when it involved his children, stepchildren, granddaughters, step-granddaughters and his grandchildren. He enjoyed playing bocce, helping Tom Gasperi make Dago Red wine, boating at Black Lake with Paul Gasperi and Billy Coker, coaching softball with the Kopper Keg team, being in the Knights of Columbus when he went to church, seeing friends while walking at Walmart, camping and fishing over at Fish Creek, helping Laura and Alvin with their day care, and traveling the U.S. with Laura.
Pops beamed with pride over his son Bruce's possible college football career, his cousin Johny's cut short college basketball career, his brother-in-law's state 880 record and college track records, his granddaughter Kaceelyn's four high school golf state titles and college career, his step-granddaughter Katrina's college pole vault career after a CDA record, and finally his great-grandson Colin's talents coming up along with Krisinda McCoy's Air Force career. Pop's final passions were his Seahawks, the Zags, boobs and his bird, Alvin.
Pops was preceded in death by his parents; rich Aunt Jean and Uncle Joe and their son, Johnny; Uncle Jack; numerous in-laws; his daughter, Rita; and friends, Rick Figuroa, Barry Burcher and John Venuti, and Mike Carlson.
Pops leaves behind his wife, Laura, of Smelterville; and her four sisters and brother; a daughter, Linda, of Kellogg; two sons, Tommy of Nye, Mont., and Bruce of Spokane, Wash.; grandchildren, Mandy (TJ) Dameron of Baltimore, Md., and Kaceelyn Pouttu (Todd Fought) of Ogden, Utah; step-children, Ashley Arnhold of Spokane, Jon (Tiffany) Arnhold of Post Falls, Idaho; Matt Arnhold of Denver, Colo.; step-granddaughters, Katrina McCoy of Alhambra, Calif., and Krissy McCoy of Tacoma, Wash.; and great-grandchildren, Calin Dameron, Kendall Dameron and Kynlie Dameron. Pops also leaves behind many work friends, drinking buddies, two ex-wives, several in-laws and his parrot, Alvin.
On Monday, June 20, 2022, a Mass will be held at St. Rita's Catholic Church in Kellogg, Idaho, at 5:30 p.m. followed by a dinner at the parish hall. Private graveside services will be held at 2 p.m. Tuesday, June 21, 2022, at Greenwood Cemetery in Kellogg. The Pouttu family would then like to invite Pops' friends to a "Party for Pops" at the Wheel Bar in Smelterville on Friday, June 24, 2022, from 5 p.m. until close.
In lieu of flowers, please support the Kellogg High School Wildcat's golf teams, and all their sports programs, never scab on a miner's job, do not re-elect Biden, and above all, buy your friends a beer!
Obituary written by Ray's son, Tommy Pouttu.
Recent Headlines
---