Silver Kings Hard Enduro at Silver Mountain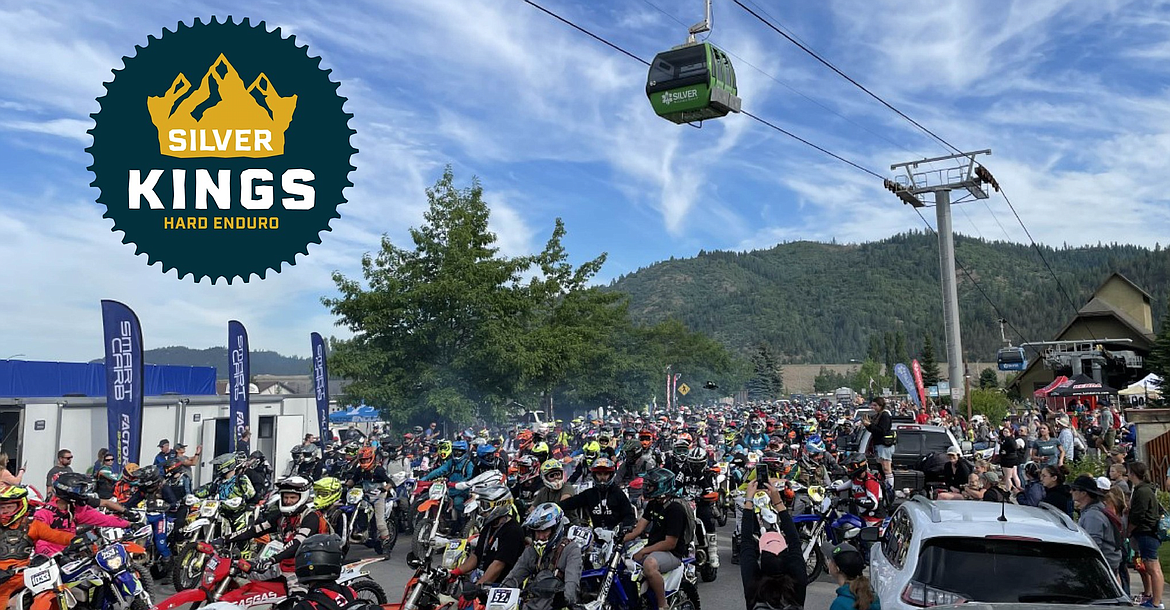 KELLOGG –– Silver Kings Hard Enduro motorcycle race will see 500 dirt bikes meet on Silver Mountain June 18-19 for off-road fun. Silver Kings attracts the sports top talent from around the world and has a pro purse of $25,000 for the winners. The race this year is part of the 2022 AMA West Extreme Off-Road Regional Championship Schedule and will act as a qualifier for the grand championship in Tennessee.
Silver Kings is the premier dirt bike event in the Northwest with a hand-built course designed to challenge even the best athletes. The terrain is steep, wet and rocky with more than 2,000 feet of elevation gain. From the starting line at the bottom of Silver Belt ski run, to the creek crossings, hill climbs and rock gardens, this is a demanding course for riders of any level.
Racers will get an early start Saturday morning with a rider parade beginning at 8 a.m. and leaving from the Silver Mountain parking lot. All 500 racers will ride through the towns of Kellogg and Wardner before making their way up to Silver Belt, a popular ski run on Silver Mountain and the location of the race's starting line.
The amateur class of riders begin racing at 9 a.m. on Saturday for a qualifying hot lap. Those who post the top times will qualify for the "Fun-duro Main Event," which starts at 1:30 p.m. and will include the professionals. Top finishers from the hot lap will return on Sunday morning at 9 a.m. for a grueling four-hour race to determine who will be standing on the podium.
Silver Kings Hard Enduro is the spectator event of the year at Silver Mountain, with viewing zones all over the mountain. Chairs 1, 2, and 3 in the ski area will be spinning to allow for a bird's-eye view. At the starting line will be a Radio Brewing beer garden that also includes food.
Spectator tickets are $20 for adults or $16 for youth and include a scenic gondola ride and access to all chairlifts and spectator zones. Kids 6 and under get a free ticket.
For more information visit silverkingshardenduro.com.
Recent Headlines
---