Lois Elaine McLeod, 90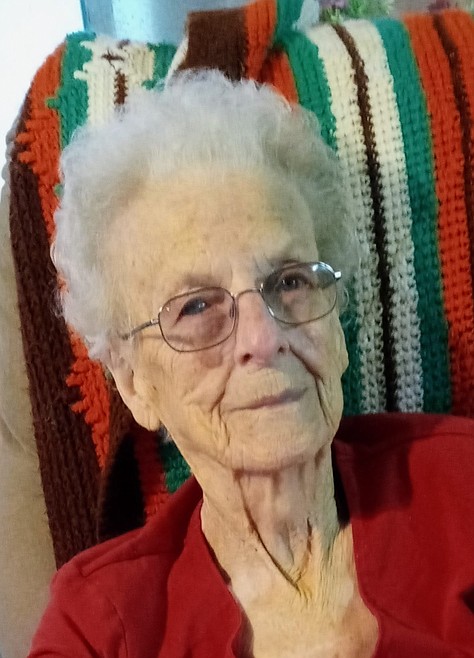 Lois Elaine McLeod, 90, of Pinehurst, Idaho, passed away June 18, 2022, at her home in Pinehurst. She was born May 28, 1932, in Yakima, Wash. Lois was the daughter of John Ormsbey and Clara Leona (Woodruff) Miller.
Lois moved to the Silver Valley in 1950 from Yakima. She was united in marriage to William "Daryl" McLeod on Nov. 10, 1952, in Yakima. Daryl passed away Aug. 30, 2009.
Lois had served as a sales clerk/manager of the J.C. Penney store in Kellogg for 30-plus years.
Lois loved and enjoyed her family, crocheting, gardening, reading and gambling.
Lois is survived by one son, Bill and his wife Gwen McLeod of Page, Idaho; one daughter, Teresa Andrews of Pinehurst; five grandchildren, Leonard Sherman, Amanda Sherman, Dylann DeBlasio, Nicholl DeBlasio and Mick Marion; six great-grandchildren, Kindly Ellis, Landon Streeter, Sienna Streeter, Zya Howell, Ava Marion and Jameson DeBlasio; and one sister, Clella Ann Jones Leist of Yakima. She is also survived by numerous nieces and nephews. Lois was preceded in death by her parents; her husband, Daryl; and 10 brothers and sisters.
Upon Lois's request, no memorial services will be held.
Lois was a very kind and good-hearted person; she never said anything negative and would help whomever she could.
Shoshone Funeral Services & Crematory, Kellogg, Idaho, is entrusted with services. You may share your memories of Lois with her family at www.shoshonefuneralservice.com.
Recent Headlines
---