Janet Laura (Lafrenz) Hasz, 95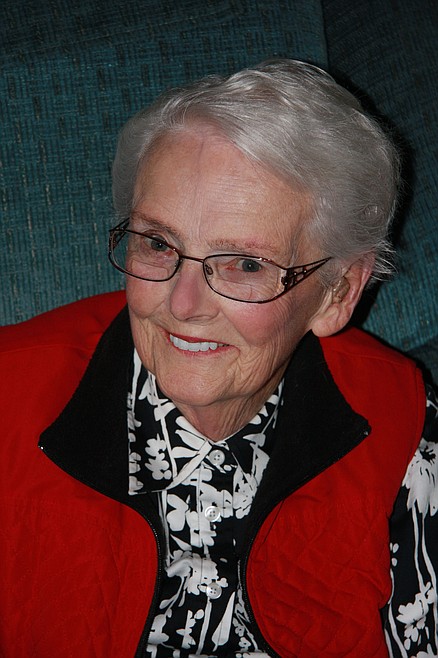 Janet Laura (Lafrenz) Hasz
Janet Laura Hasz, 95, of Kellogg, Idaho, passed away June 21, 2022, at her home in Kellogg. She was born March 21, 1927, in Coeur d'Alene, Idaho. Janet was the daughter of Frederick and Mimi "Janet" (Mann) Lafrenz.
Janet attended and graduated from Wallace High School in 1945. She furthered her education and graduated from the Sacred Heart School of Nursing in Spokane.
Janet was united in marriage to Raymund Hasz on Jan. 22, 1955, in Kellogg.
Janet served as a registered nurse for the Wardner Hospital and the Doctors Clinic in Kellogg for almost 30 years.
Janet was a member of the Kellogg Lady Elks and the Sacred Heart Nursing Alumni Association.
Janet is survived by three sons, Herbert "Herb" and his wife, Mary Lou Hasz of Spirit Lake, Idaho, William "Bill" and his wife, Connie Hasz of Cataldo, Idaho, and Frederick "Fred" and his wife, Marcy Hasz of Kingston; four grandchildren, J. August Hasz, Torin, Trevor and Josalun Hasz; and six great-grandchildren, Aydin, Kayla, Madalynn, Collin, Arabella and Beckwith. She is also survived by several nieces and nephews. Janet was preceded in death by her parents; her husband, Ray, in 2010; two brothers, William and Nickolas Lafrenz; and two sisters, Mary Beck and Doris Roberts.
Memorial services will be held at 11 a.m. Wednesday, June 29, 2022, at the Kellogg Funeral Chapel; everyone is welcome.
Shoshone Funeral Services & Crematory, Kellogg, is entrusted with services. You may share your memories of Janet with her family at www.shoshonefuneralservice.com.
Recent Headlines
---