Charles 'Pat' Linja, 62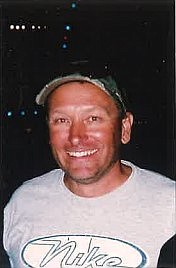 Charles "Pat" Linja, 62, passed away surrounded by his family on April 10, 2022, in Kennewick, Wash., after a long battle with Parkinson's.
Pat was an Army baby, made in Germany. He was born on Aug. 14, 1959, in Laurium, Mich., to Chuck and Jean Linja. Pat is survived by his wife, Jeanette and children Scott (Cheyenne), Jacki and Keaton; his mother, Jean; and siblings Tiffany (Travis), Rod (Sue) and Greg (Teresa). He is also survived by numerous nieces and nephews. Pat was preceded in death by his father, Charles "Chuck" and his brother, Scott.
Pat attended and graduated from Orofino High School in Orofino, Idaho, in 1977. He attended the University of Idaho, before gaining employment at Idaho Forest Industries. Pat and Jeanette were married in 1984 at the Fort Sherman Chapel and had three children, later moving to Shoshone County. He loved to attend the kid's sporting activities; he was very proud of Scott's baseball, Jacki's art and Keaton's track.
Possessing work ethic fostered by his family and upbringing, Pat worked very hard to ensure that his family always had what they needed. He was at IFI for 22 years, before relocating the family to the Tri-Cities in 2002.
Pat always had activities that interested him. As a youth, he was an All-Star Baseball player and was on the Miller Life softball team in his adulthood. He loved to ride dirt bikes competitively, bow hunted in his home state of Idaho, golfed and was an audiophile.
Pat was employed by Tidewater for 10 years, before being diagnosed with Parkinson's. Retirement allowed him time to hone his golf game and he spent a lot of time trying to break 90. He loved old stereo equipment and was constantly on the lookout for the good stuff.
Pat loved to be around his family "up the river" at the family's campsite. He loved the campfire and floating the Coeur d'Alene River. He loved to be outdoors; his entire adult life he worked outside and did not see how he would ever work inside.
Memorial services for Pat will be held at 2 p.m. Friday, May 13, 2022, at the Kellogg Funeral Chapel in Kellogg. A celebration of life will be held at the Wheel Bar of Smelterville following services.
You may share your special memories of Pat with his family at www.shoshonefuneralservice.com.
Recent Headlines
---