Ross 'Uncle Butch' Edwin Noble, 74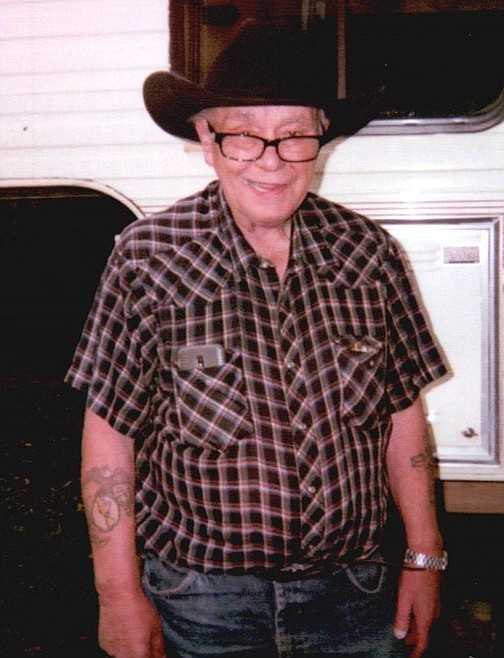 Ross "Uncle Butch" Edwin Noble
Ross "Uncle Butch" Edwin Noble, 74, of Smelterville, Idaho, passed away May 5, 2022, at the Spokane Veterans Home in Spokane, Wash. He was born Oct. 10, 1947, in Wallace, Idaho. Butch was the son of Ross Gordon and Polly Marie (Bowes) Noble.
Uncle Butch proudly served in the U.S. Marines during the Vietnam War. He has lived in the Silver Valley for most of his life.
Uncle Butch had served as a core driller for various mines including the Galena, the Coeur and the Silver Crystal Mine in Murray. He really enjoyed working in the mines.
Uncle Butch was a lifetime member of the Disabled American Veterans and the Osburn VFW No. 1675. He loved and enjoyed his family, going for rides and people watching. Uncle Butch had a heart of gold and would do anything for his family and friends.
Uncle Butch is survived by four siblings, Jerry Ahartz (Janet) of Osburn, Idaho, Kymm Harding-Ahartz of Metaline Falls, Wash., Tamara Salcido (David) of Spokane and Tracy Siegel of Post Falls, Idaho; and one stepbrother, Dusty Price of Libby, Mont. He is also survived by numerous nieces and nephews. Uncle Butch was preceded in death by his parents and one sister, Susie Chapman.
Graveside services will be held at 11 a.m. Tuesday, May 10, 2022, at the Osburn Cemetery in Osburn.
"ALWAYS A MARINE!"
The family suggests memorials may be made to the Disabled American Veterans.
Shoshone Funeral Services & Crematory, Kellogg, Idaho, is entrusted with services. You may share your special memories of Uncle Butch with his family at www.shoshonefuneralservice.com.
---