Shoshone County Commissioner District #2 and Precinct Committeemen Precinct 9 Primary Candidate: Jay Huber (D)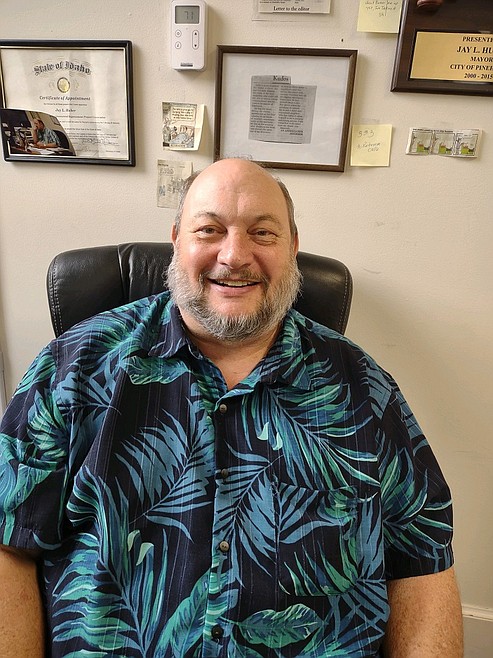 Jay L. Huber, is seeking re-election to the position of Shoshone Commissioner of District #2. Huber, 66, is running against Dawn Wiksten in the Democratic Primary.
He is also seeking re-election to the position of precinct committeeman for Shoshone County Precinct 9 and running uncontested for that seat.
Huber was the mayor of Pinehurst from 2000 until 2015, with his last year also serving as county commissioner until present day. Huber is a Kellogg High School graduate of the class of 1973.
Huber married Diane Gabel in 1978 and together they have three children, and six great-grandchildren.
"My goal if I'm elected is to continue helping the citizens of Shoshone County and fulfill their needs and wants, our door is always open and always will be for transparency to the citizens," said Huber.
Huber has been a business owner of Sunrise Dairy for the past 32 years, a member of the Smelterville Lions Club for 46 years with 28 of those being President, and Mayor of Pinehurst for 16 years.
"I'm looking forward to continuing working as a team with the current commissioners to keep the county in the best financial position possible. We are all businessmen and we control the budget as if it was our own money, We are all businessmen and we control the budget as if it was our own money, being very conscientious so reckless overspending does not occur,"Huber said.
"To continue trying to increase wages for county employees, due to their wages being below average. To continue moving forward with some of the issues/concerns we were faced with eight years ago when I first became commissioner."
Huber has worked on keeping the Silver Express Bus free to everyone through grants and donations.
"We had no reserves to speak of when I first came into office and our team has managed to carry 1 to ½ million in reserves, which is up to speed with the auditor's recommendations," Huber said. "I have assisted in working with the staff to provide a merit based program, to keep employees with us. Our team has modernized how we do business. We started out with a system from the 1990s, and have managed to upgrade the software and move to an electronic filing system. We also have made it easier for the public to research lines such as planning and zoning."
Recent Headlines
---