Shoshone County Commissioner District #2 Primary Candidate: Dawn Wiksten (D)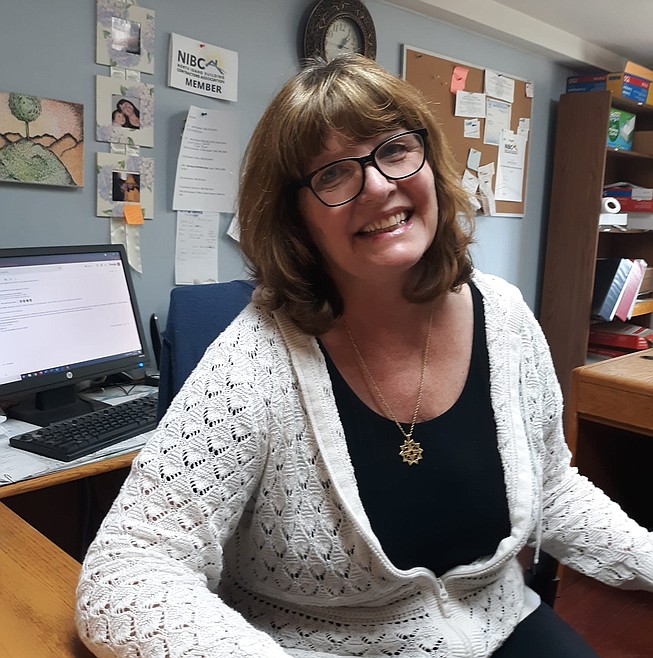 Dawn Wiksten
Courtesy Photo
Dawn Wiksten is seeking election to the position of Shoshone Commissioner of District #2.
Wiksten, 63 is running against incumbent Jay Huber in the Democratic Primary.

Wiksten developed a respect for the law after attending Anne Arundel Community College and studying law. However, marketing became her passion and she is the retired owner of Eric Ross Associates, a national Marketing Company for more than twenty-seven years.
Wiksten moved to North Idaho in 1990, currently living in Kingston with her partner Sid Clark and her 18 year-old son Dayton Wiksten.
When Wiksten describes the skills she learned, she explained how she believes that a county should run.
"Understanding the need to work for others and provide honest service. Listening to the clients wishes for all of our mutual successes," Wiksten said. "Going from an unknown direct marketing business in the late 80's to becoming one of the top ten nationwide after fiv years, I understand what it takes to rise above the crowd."
Wiksten grew up in a large military family and knows how to handle tough times.
"We all want and deserve a place to raise a family and enjoy the lifestyle we love so much," Wiksten said. "Loyalty, commitment, and honesty impress me. I promise you that."
Wiksten has been involved in volunteer work to accomplish funding for the needs of schools, as well as community work, "to overcome the abuse of our recreational districts are areas I am very proud of," Wiksten said.
Wikstens goals if elected are,
"To bring my skills for open door honesty. Working within the budget, stopping over taxation. Curbing the abuse of fragile lands we hunt and fish on. Allowing growth from tourism while protecting property owner's rights"
If elected, Wiksten plans on team building with people and agencies nationwide to affect change across all lines and experience.
"Pulling back the curtain, involving residents of Shoshone County in the decisions being made. I will insist on sending the agenda to everyone who wants it (as I am personally doing now) for transparency and inclusion while getting Shoshone County in line with recording all public meetings for all residents who ask to be included," said Wiksten.
"Sitting down with the State and Federal agencies to offer Shoshone County a more equitable arrangement. Especially for Roads and Schools. We should hold the Federal Agencies accountable for the control they exert, especially for the roads and schools. I will work for YOU the voters."
Recent Headlines
---