Nathaniel Lunen, 53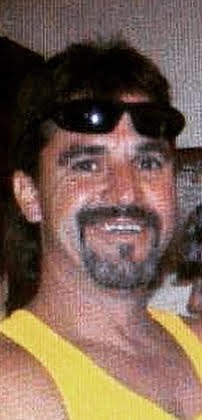 Nathaniel Lunen, 53, of Gillette, Wyo., died Monday, May 1, 2022, at home due to complications from diabetes.
Memorial services began at 2 p.m. May 5, 2022, at Gillette Memorial Chapel, with Pastor Ernie Bishop officiating. Burial followed at Mount Pisgah Cemetery.
Nathaniel was born on April 25 1969, in Silverton, Idaho, to Nathaniel and Cleo (Zeller) Lunen (Morris).
He was known to many as "Punky" and "Nate Dog," and attended school in Gillette. He was a natural athlete and participated in football, baseball and basketball — so talented that he even turned down the opportunity to play basketball in college.
After high school, Mr. Lunen worked as a rig hand in the oilfields of Gillette. Ten of those years, he worked for MC Drilling. In 2016, he moved to Idaho where he worked at Silver Mountain Resort. He returned to Gillette in January to be near his family.
Mr. Lunen enjoyed fishing, Hacky sack, Frisbee golf, throwing darts, listening to music and football — rooting for his Cowboys in particular. Any chance he had to sit in a hot tub, he was there. He was great at the barbecue and will be remembered shirtless, enjoying a cold beer while grilling for friends and family.
He loved his two dogs but mostly he loved his children and grandchildren. Mr. Lunen will be remembered for his distinct laugh and his ability to make people laugh.
Nate is survived by his mother, Cleo Lunen (Morris); Michael Lunen, Jacob Lunen, Shayla Lunen and Kaylee Lunen; stepsons Trevor Wagner and Dustyn Byrne; six grandchildren; five step grandchildren; siblings Michelle Norris, Tanya Lunen, Stephanie Rasmussun and Kyle Lunen; and 12 nieces and nephews.
He was preceded in death by his father; brother Zachary Allen Lunen and son Cody Apodocca.
Memorials are suggested to help with service expenses. Donations can be directed to Cleo Morris, P.O. Box 240, Osburn, ID 83849.
Please visit GilletteMemorialChapel.com to share your memories and condolences with the family or attached to the obituary at gillettenes-record.com.
---