Robert 'Bob' Charles Lees, 82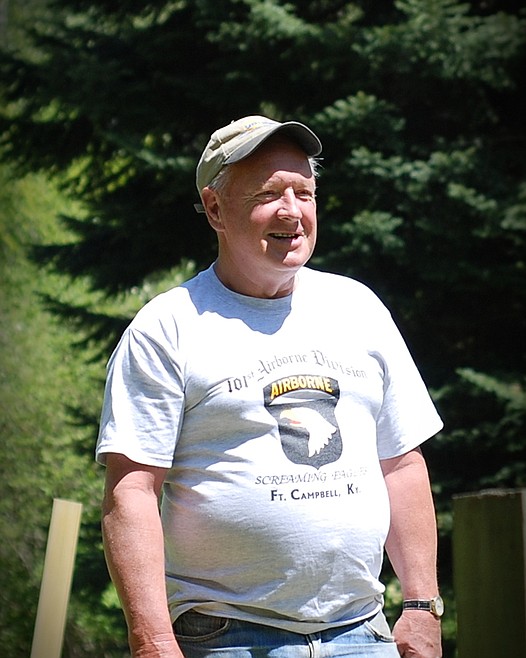 Robert "Bob" Charles Lees
Courtesy photo
|
November 18, 2022 1:00 AM
Robert "Bob" Charles Lees, 82, of Woodland Park-Wallace, passed away Nov. 15, 2022, at Shoshone Medical Center in Kellogg, Idaho. He was born March 27, 1940, in Wallace. Bob was the son of Ray and Ethel (Woodard) Lees.
Bob has lived in the Silver Valley all of his life. He attended and graduated from Wallace High School in the Class of 1958.
Bob proudly served in the U.S. Army and was called upon during the Cuban Missile Crisis.
Bob was united in marriage to Karan Kinsey on Sept. 22, 1961, at the Methodist Church in Wallace.
Bob had served as a miner and a mine mechanic for the Star Mine and other mines of the Hecla Mining Company.
Bob was a member of the Osburn VFW Post No. 1675.
Bob loved and enjoyed his family, fishing, camping, tinkering in his shop and gardening. He also had a great love for dogs.
Bob is survived by his beloved wife of 61 years, Karan Lees of the family home of Woodland Park-Wallace; two daughters, Kari Hill (Joe) of Wallace and Cindy Melvin (Tim) of Logan, Ill.; six grandchildren, Janeen Lawson, Bobby Melvin, Matthew Melvin, Dylan Hill, Stephanie Hill and Morgan Hill; eight great-grandchildren; numerous nieces and nephews; and his beloved brothers-in-law and sister-in-law, Randy Kinsey of Hayden, Idaho, Herb Kinsey of Pinehurst, Idaho, Pat Kinsey of Wallace and Donna Sundstrom of Enaville. Bob was preceded in death by his parents; one son, Bobby Lees; three brothers and one sister.
A celebration of Bob's life will be held in the spring.
The family suggests memorials may be made to Shoshone Pet Rescue, P.O. Box 884, Kellogg, ID 83837.
Shoshone Funeral Services & Crematory, Kellogg, is entrusted with services. You may share your special memories of Bob with his family at www.shoshonefuneralservice.com.
Recent Headlines
---