Kolar gets prison time at Law Day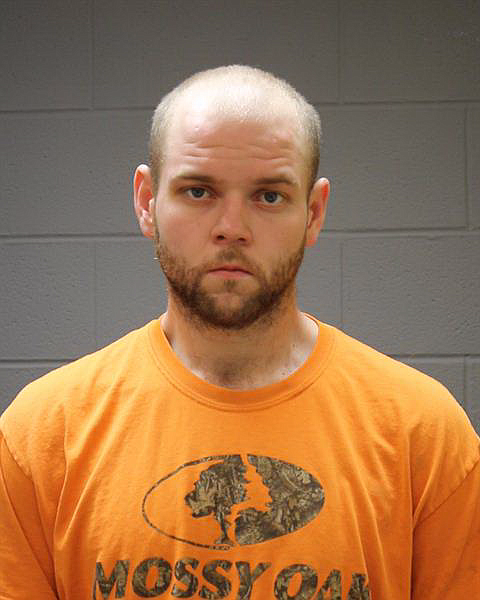 by
CHANSE WATSON
Hagadone News Network
|
November 25, 2022 1:00 AM
The final Law Day of the month has come and gone at the Shoshone County Courthouse, as District Judge Barbara Duggan addressed just over 20 criminal cases on Monday.
Among the cases heard before the court were those of Trevor Kolar, Kurt Andrews and Stephanie Paris.
Kolar, who was initially taken into custody for charges of rape and violating his probation on July 2, was sentenced to a unified 20-year prison sentence with eight years fixed and 12 indeterminate.
Coming to an agreement with the state on Aug. 17, Kolar agreed to plead guilty to a lesser charge of sexual battery of minor child 16 to 17 years of age, rather than the initial rape charge.
Shoshone County Prosecuting Attorney Ben Allen, who pushed for a 7.5 fixed year prison sentence, explained to the court prior to sentencing that Kolar's psychosexual evaluation results combined with his perceived lack of accountability made him a risk to society.
"In this case, I think we see a degree or level of insincerity or deviation from that acceptance of responsibility in the PSI report writer's evaluation where he indicated that Mr. Kolar attempted to place blame back on the victim. Identifying the victim essentially fabricated the allegation against him. I think his lack of cognizance regarding the adaptations in this case are going to be problematic in his ability to comply in rehabilitating his case."
Kolar addressed the court as well and apologized to his victim, while also mentioning several life hardships, such as the loss of close friends and family, that influenced his decisions that lead up to that moment.
Judge Duggan, citing Kolar's alarming PSE scores and his failure to rehabilitate himself after being granted a rider in a previous case by former Judge Scott Wayman, ended up siding with the state in this matter.
"Mr. Kolar, on the Static 99, there are three responses. You are well above the highest risk. You are the highest risk for sexual offender," she said. "On the Stable 99, there are three risk levels. You are high. You are the highest risk level there as well."
Also on the day's docket was the arraignment of Kurt Andrews, who is facing numerous child sexual abuse charges in addition to two second degree kidnaping charges.
In his most recent District Court appearance, Andrews entered a not guilty plea and took the first steps toward a jury trial.
In the case of Stephanie Paris, who is being charged with murdering her boyfriend in late June at their shared residence in Smelterivlle, proceedings continue to be pushed out as both the prosecution and defense parties await the completion of mental health evaluations. Her arraignment is scheduled for Dec. 7.
Recent Headlines
---