Gratia Frances Hannan Griffith, 97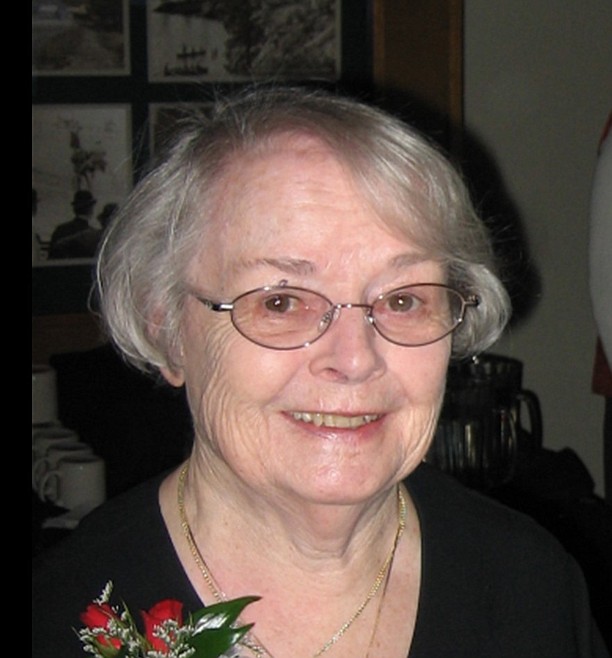 Gratia Frances Hannan Griffith
|
September 6, 2022 4:10 PM
Gratia Frances Hannan Griffith passed away peacefully on Sept. 2, 2022, at the Bridge at Post Falls, Idaho. Gratia was born on Nov. 9, 1924, in Pierre, S.D., to William and Dorliska (Crandall) Hannan.
Gratia grew up in South Dakota, graduating from Pierre High School in 1941. From there she attended college beginning at University of South Dakota and ultimately graduating with honors from Depauw University in 1945. Near the end of World War II, she taught high school briefly in Ft. Pierre before moving to Chicago where she was an executive secretary for General Electric.
Gratia and Bill Griffith began a courtship when he was traveling through Chicago. He was committed to tracking her down and had plans to call every GE office in Chicago until he found her. Gratia eventually moved to Boston where Bill was in graduate school. They were married in 1949. Following Bill's graduation, they moved to Pennsylvania, Virginia and Arizona before settling in Wallace, Idaho, in 1968. Their final move was to Coeur d'Alene, Idaho, in 1985.
Gratia worked as a private piano instructor in Arizona and Idaho, as well as teaching at Silver Hills Junior High School. In 1985, she earned a Masters of Arts in Applied Behavioral Psychology from Whitworth University, which led her to work for the Idaho Department of Health and Welfare as a consultant.
Throughout her life, Gratia was actively involved in her children's lives, serving as a Brownie and Cub Scout leader and supporting their musical efforts. She also served on the IDHW Mental Health Advisory Board and the Idaho Council on Domestic Violence. Gratia was highly respected and a major contributor to the Coeur d'Alene community on many accounts. Gratia was active in: 3Cs as president; Opera CDA as a board member; ICARE as a board member; North Idaho College Symphony Orchestra Guild; PEO Chapter AG; T.W.I.T.s and CDA Rotary Club. Gratia enjoyed music, reading, artwork, needlepoint, bridge, tennis and most importantly her cats. Recently, when asked what she considered her greatest accomplishment, Gratia stated that she was most proud of her children.
Gratia is survived by her children, Georgeanne (Kathie) of Rathdrum, Jim (Pam) of Tucson, Ariz., and Wade (Kathleen) of Spokane, Wash. She is also survived by her four grandchildren, Jennifer Weber (Josh) of Nashville, Tenn., William Ashley Griffith (Liz) of Columbus, Ohio, Camie Rodan (Mike) of El Segundo, Calif., and Daniel Griffith (Alexandria) of Somerville, Mass. Gratia has seven great-grandchildren and one great-great-grandchild. She is preceded in death by her parents; her husband, William A. Griffith; and her brothers, William S. Hannan Jr. and George E. Hannan.
A gathering will be held in her honor from 2-4 p.m. Tuesday, Sept. 13, 2022, at Studio 107, 503 Sherman in Coeur d'Alene.
Gratia requested that in lieu of flowers, memorial donations may be made to the Kootenai Humane Society (Companions Animal Center) or to Safe Passage of Coeur d'Alene.
Yates Funeral Home has been entrusted with arrangements. Please visit Gratia's online memorial and sign her guest book at www.yatesfuneralhomes.com.
Recent Headlines
---