Keith Ramel Dahlberg, 94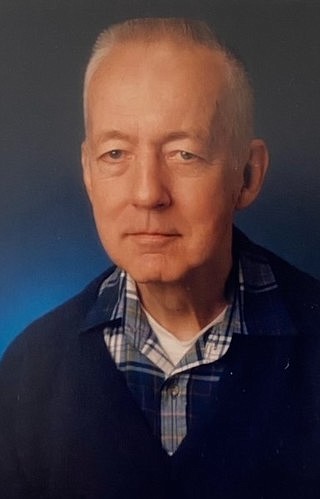 |
April 28, 2023 12:25 PM
Dr. Keith Ramel Dahlberg, 94, of Kellogg, Idaho, beloved husband, father, grandfather, great-grandfather, and physician to many in the Silver Valley and beyond, passed away April 27, 2023, at Mountain Valley of Cascadia in Kellogg. Keith was born April 2, 1929, in Buffalo, N.Y., the son of Edwin Theodore Dahlberg and Emilie Loeffler Dahlberg.
His home was in St. Paul, Minn., from 1931 to 1939, and in Syracuse, N.Y., from 1939 to 1954 where he graduated from Syracuse University with a B.A. in chemistry in 1950, then a MD degree from SUNY's Upstate Medical Center in 1954. He and Lois Coleman were married in 1953 and moved the following year to Denver, Colo., where he served a year of internship and one year of residency each in surgery and obstetrics.
Keith and Lois moved to Kengtung, Burma, in 1957 where he worked for the American Baptist Foreign Mission Society as medical superintendent of the newly reopened Kengtung Christian Hospital from 1957 to 1962. After a military coup in 1962, the Burmese Government refused re-entry, and the Dahlberg family transferred to Thailand where Keith opened a new hospital in Maesariang, Mae Hong Son Province. They returned to the USA in 1967, where Keith joined a medical practice in Kellogg. He then went into solo practice in Wallace, Idaho, in 1974, returned to Thailand from 1977-1981, and came back to Idaho to practice in Pinehurst, Idaho, until he closed his office upon his retirement in 1993.
Keith then did part time locum tenens medical work in nine states in the USA and in Burma, Thailand, and Papua, New Guinea, before finally turning in his medical license in 2005 because of gradually increasing physical disabilities. He authored six books, served 12 years on the executive board of the American Baptist Churches/USA and held various positions at the Community Baptist Church in Osburn, Idaho. He and Lois were among the first medical responders to the Sunshine Mine fire in 1972, and the Cambodian refugee crisis of 1979.
Keith is survived by his wife, Lois Dalhberg of Kellogg; four children, Susan Dahlberg (Cleve Ashcraft) of Kingston, Idaho, Patricia (David) Cordier of Olympia, Wash., John Dahlberg, (Ho, Duan Meng) of Singapore, and Nancy Dahlberg of Kennewick, Wash.; nine grandchildren, three great-grandchildren, and numerous nephews and nieces.
A memorial service for Dr. Dahlberg will be held at 11 a.m. Monday, May 1, 2023, at Mountain View Congregational Church, 525 W. Cameron Ave., Kellogg.
Memorials may be sent to "One Great Hour of Sharing" through Cornerstone Christian Fellowship, Box 240, Silverton, ID 83867, to assist with emergency needs in disaster areas throughout the world.
Memories of Keith and messages of condolence may be shared with his family online at www.shoshonefuneralservice.com. Shoshone Funeral Services, Kellogg, is assisting the Dahlberg family with arrangements.
Recent Headlines
---