Clarence A. 'Butch' Jacobson, 81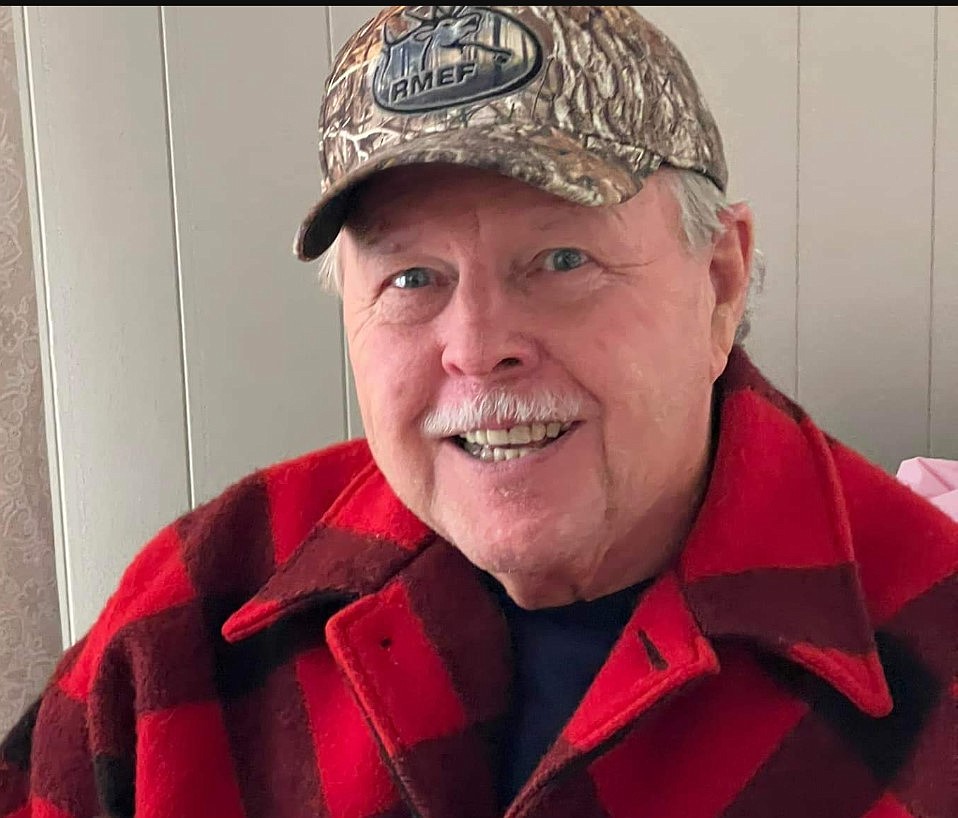 |
January 27, 2023 10:17 AM
Clarence A. "Butch" Jacobson, 81, of Mullan, Idaho, beloved husband, father, grandfather and mining history buff, passed away peacefully at his Mullan home on Jan. 22, 2023, surrounded by his loving family. Butch was born on Jan. 18, 1942, in Jerome, Ariz., a son of the late Ed and Ann (Maki) Jacobson.
Butch attended school in Mullan and graduated from Mullan High School in 1962. He then attended Eastern Washington State College in Cheney, Wash., on a football scholarship. After finishing his schooling there, he began working as a contract miner at the Lucky Friday Mine in Mullan until 1966 when he was injured in a mining accident. Butch decided to quit mining and went into law enforcement. He started as a patrolman for the city of Wallace, and years later became the Assistant Police Chief. He also worked as a patrolman for the city of Osburn. He also worked for the Washington State Patrol in Spokane. Butch's law enforcement career spanned more than 20 years. He was also a member of the U.S. Army Reserves.
Butch returned to working for the mines and worked at the Hecla (Star Mill) Mine in Burke, Idaho, as a mill repairman until 1982 when the mine closed down. In 1985, he worked at the Coeur and Galena Mines until 2003 when he retired.
On July 20, 1996, Butch married the love of his life, Mary Ford. Their wedding song was "The Keeper of the Stars" and the lyrics could still not be more true for Butch and Mary.
He was very proud of his American, Finnish and Swedish heritage. Butch enjoyed the outdoors and was an avid elk and deer hunter. He also loved to go fishing, camping, hiking and finding old mines. Butch loved history and was one of the founders and president of the John Mullan Museum in Mullan. Butch had three books dedicated to him due his long hours of research and numerous photos that he contributed; "Historic Wallace, Idaho and My Unforeseen Ties," "The Coeur d'Alenes Gold Rush and Its Lasting Legacy," and finally, "Taft — The Story of the St. Paul Pass Tunnel and America Wickedest City: Building the Hiawatha Trail." He enjoyed bowling as well, but best of all, out of everything, he enjoyed watching his grandchildren grow up.
In addition to his parents, Butch is preceded in death by two brothers, Ron and Bill Jacobson; and a nephew, Ronnie Jacobson.
Survivors include his loving wife, Mary Jacobson of Mullan; his daughter, Kristine (Greg) Tomcho and their children, Kohl and Paige; stepchildren Barbara Brogan, Bret Skavland, Jennifer Ovnicek and Meredith Evans, in addition to Jennifer and Shauna Pribyl. Butch is also survived by 13 grandchildren; nine great-grandchildren; a niece, Ronna Cole; two nephews, Craig and Glen Jacobson; as well as countless friends and acquaintances.
A celebration of Butch's life will be held at 1 p.m. Saturday, Jan. 28, 2023, at the Morning Club in Mullan. Please bring a dish to share.
Butch touched so many lives and was loved by many. You are invited to share your special memories or leave condolences to his family online at www.shoshonefuneralservice.com. Shoshone Funeral Services, Kellogg, is assisting the Jacobson family with arrangements.
Recent Headlines
---