Lawrence E. Halley, 67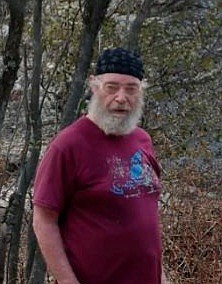 Lawrence Emory Halley, 67, of Kellogg, Idaho, passed away at Sacred Heart Medical Center on Feb. 20, 2023.
He was born in Silver City, N.M., on Nov. 1, 1955. The Halley family lived in Chile from 1961 (first grade) until 1967 (sixth grade), during which time he learned to speak Spanish.
After graduating from Kellogg High School in 1973, he began working in the Crescent and Bunker Hill Mining companies. Larry married Susan Hoey in 1977 and welcomed a son, Dylan Halley, the same year.
After Bunker Hill closed in the early '80s, they moved to California where he worked as a security guard and then later at the McLaughlin Gold Project from 1983-1985. In 1985, his second son Jameson Halley was born in Santa Rosa, Calif., after which they moved back to the Silver Valley.
Larry attended automotive school in Phoenix, Ariz., where he became an ASE certified mechanic.
In 1990, Larry moved back to the Silver Valley where he developed a love for the outdoors, exploring and mapping numerous single track trails around the area. He loved mountain biking and skiing, spending as much time as he could on Silver Mountain. He taught numerous friends and their children to bike and ski throughout the years. A dozen people considered Larry to be their best friend. Larry loved his family and his many friends. There was always a full house on holidays, with laughter and smiles all around.
Larry was a published author, having an article he wrote published in Adventure Cycling magazine and in 2000, Larry became a legal assistant.
Larry was preceded in death by his mother, Doris Halley; father James Halley; sister Janice Halley and brother James Halley Jr.
Larry is survived by his sister, Judith Halley; his son, Dylan (Tina) Halley, and granddaughters Annabelle and Chelsie; and son Jameson (Stephaine) Halley and granddaughter Leah.
After a 13-year relationship with Echo Big Spring, he created a loving relationship with her son Adam Cato and daughter Shawnee Cato and his grandchildren Katyann Cato, Adam "Brother" Cato, Sokoya "Pony" Cato, Madeline Croston and Adele Dunsmore.
A private family service will be held at a future time.
Shoshone Funeral Services, Kellogg, is assisting the Halley family with arrangements. Memories of Larry and messages of condolence may be expressed to his family online at www.shoshonefuneralervice.com.
Recent Headlines
---