Jon Richard 'JR' Newcomb, 79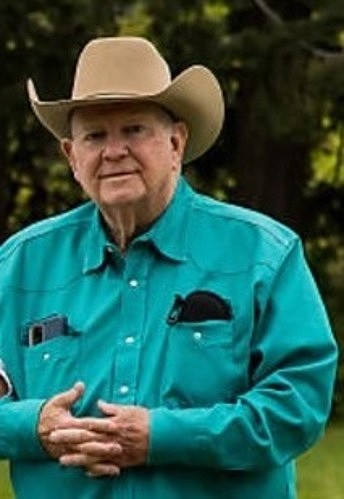 Jon Richard "JR" Newcomb, 79, of Osburn, Idaho, passed away unexpectedly at his home in Osburn on April 30, 2023. He was born March 4, 1944, in Evansville, Ind., to Henry Noel Newcomb and Martha Jane (Thompson) Newcomb.
His family relocated to Azusa, Calif., in 1959, where he attended high school, followed by a move to Huntington Beach, Calif., for his senior year, where he met his future wife, Susan, and he "chased her until she caught him." As the story was told, Susan paid his brother, Dennis, to take her to a party to meet Jon. She knew from the very first time she saw him she would marry him. They married May 25, 1963, the same year they graduated from Huntington Beach High School.
Jon was a long-standing member of the Jaycees as well as the Lions Club. He continued his education at Cal Baptist and received his bachelor's degree in computer science. Jon and Susan started Dragon's Point Computers, which became a very successful business. In 1999, they relocated to Coeur d'Alene, Idaho, and continued Dragon's Point.
Jon was preceded in death by his wife of 50 years, Susan, and his daughter, Sherie Lynn Safford, as well as his parents, Henry and Martha Jane.
Jon is survived by his daughter and son-in-law Tricia and Rob Artis; as well as grandchildren Bradley (Ori) Fogle, Christopher (Shannon) Fogle, Sean Artis, Bryar (Katey) Artis, Gordon (Sierra) Artis, Colton (Megan), Constance (William) Davis, Victoria (Lukas) Johnson and Frederick Safford; great-grandchildren Kinsley and Calen Artis and Leiluna and Evelyn Huizar; brothers Dennis and Scott Newcomb of Pahrump, Nev., as well as many nieces and nephews.
A memorial service will be held Friday, May 5, 2023, at 11 a.m. at Real Life Ministries — Silver Valley in Pinehurst, Idaho.
Memories of Jon and messages of condolence may be shared with his family online at www.shoshonefuneralservice.com. Shoshone Funeral Services, Kellogg, is assisting the Newcomb family with arrangements.
Recent Headlines
---