SCSO searching for missing man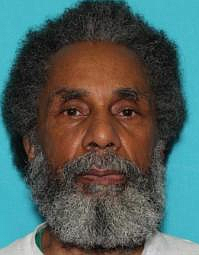 WALLACE – The Shoshone County Sheriff's Office (SCSO) reports that they are currently searching for a missing Arizona man believed to be in the County. SCSO was notified by family members on April 28 at approximately 6:30 a.m. that 69- year old Lionel Harding-Thomas had not been seen since Friday at 11 p.m. in the area of Elizabeth Park.
Harding-Thomas is described as 6'1" and approximately 170 pounds. He was last seen wearing a blue t-shirt and black sweat pants. Lionel also suffers from multiple sclerosis and has a difficult time walking without wheelchair assistance. Undersheriff Holly Lindsey has confirmed that he does not have his wheelchair with him.
SCSO is currently conducting foot, vehicle and ATV patrols in addition to utilizing a helicopter (operated by a citizen volunteer) and an Idaho Department of Lands drone in an attempt to locate the missing man.
At this time, there is no indication that Harding-Thomas is with anyone or that foul play is involved.
Harding-Thomas used to live in the Silver Valley, then moved to Arizona. He and his family were here visiting.
Lindsey stresses that SCSO is "using all available resources to locate Mr. Harding-Thomas and we will release more information as it becomes available."
If you have any information on Harding-Thomas' whereabouts, please contact the SCSO at 208-556-1114.
Recent Headlines
---