Breaking News
For the latest breaking news, see below. We'll share breaking news stories as we have them so you're kept up to date at all times.
Updated 4 months, 3 weeks ago
The Panhandle Health District (PHD) has confirmed the first case of novel coronavirus (COVID-19) in a male in hi...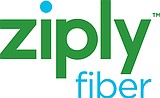 Updated 6 months, 1 week ago
City is one of 13 across Idaho, Montana, Oregon and Washington scheduled to start construction this month.
Updated 2 years, 6 months ago
SMELTERVILLE– The body reportedly seen floating down the Coeur d'Alene River on May 25 appears to have been identified as 60- year old Shannan B. Souza of Ke...
---