Officials locate body of missing man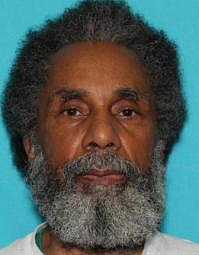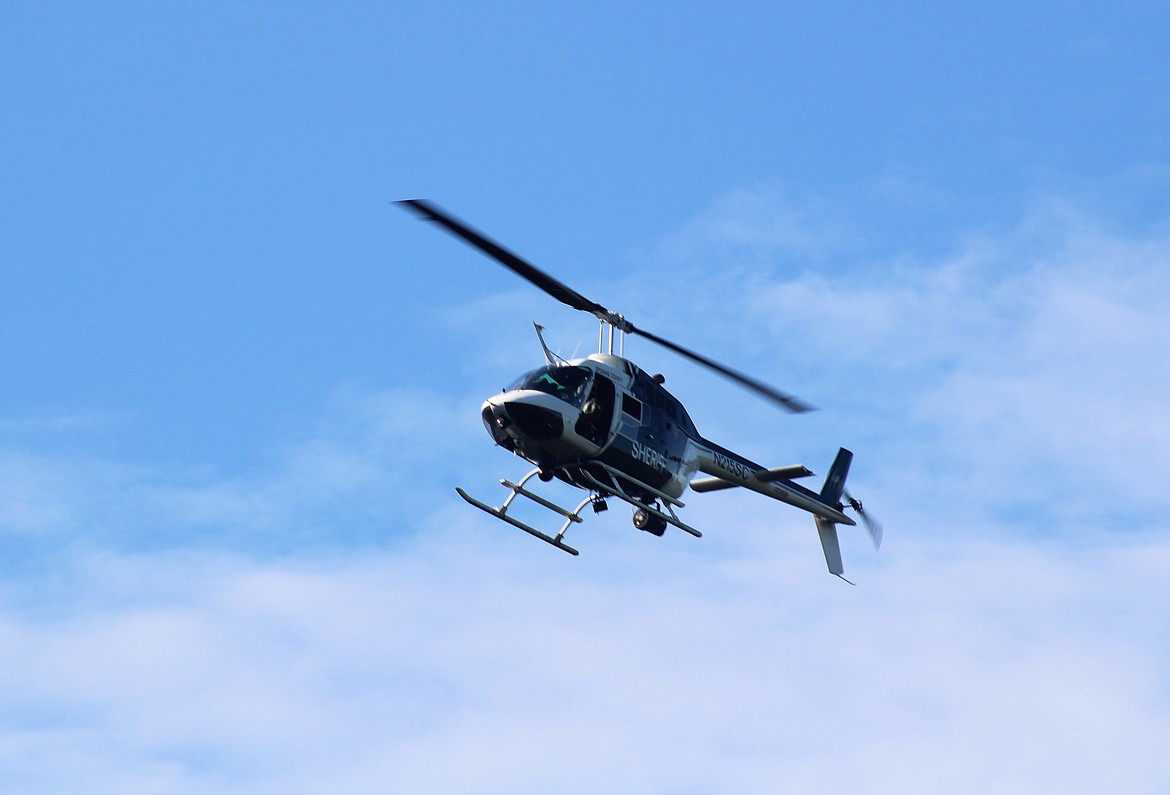 Photo by CHANSE WATSON/ The helicopter continues its search down the river toward Cataldo.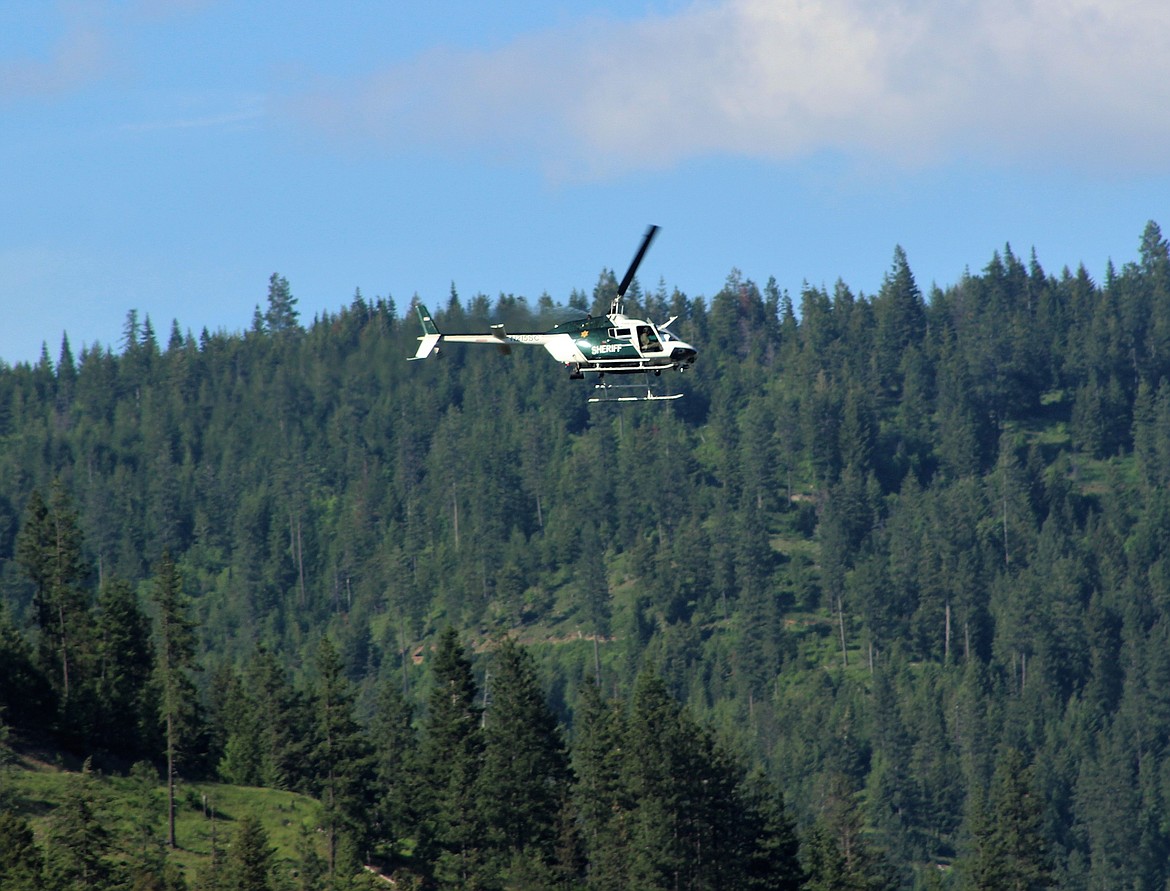 Photo by CHANSE WATSON/ A Spokane County Search and Rescue helicopter circles the area over Enaville.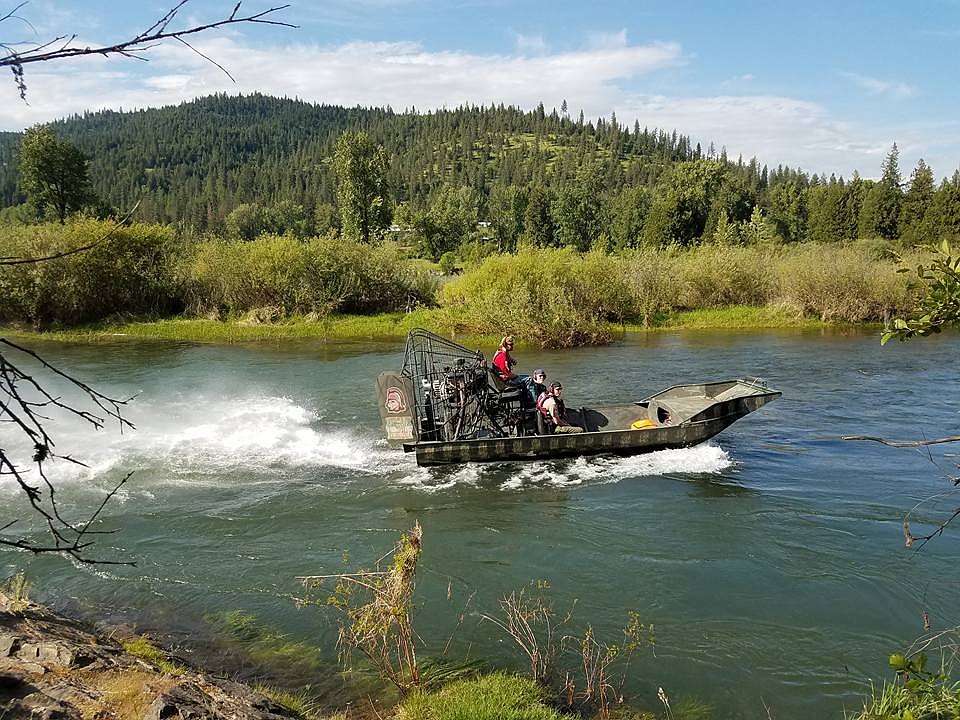 Photo by HOLLY LINDSEY/ Captain Groves with Sgt. Bilaski and District No.2 Fire Personnel.
Previous
Next
by
CHANSE WATSON
Hagadone News Network
|
May 26, 2018 5:42 PM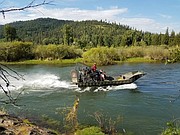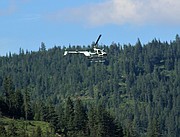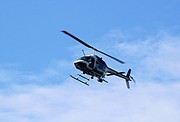 CATALDO – Search teams with the Shoshone County Sheriff's Office believe they have located the body of 69-year old Lionel Harding-Thomas, who went missing from the Elizabeth Park area in late April.
SCSO Undersheriff Holly Lindsey confirmed to the News-Press that she and Captain Jeremy Groves located the body Saturday afternoon approximately 1-2 miles east of the Cataldo boat launch while searching for a separate body on the Coeur d'Alene River.
Lindsey and Groves were led to the body's location on the south bank after smelling a strong odor while utilizing Groves' personal airboat to search the area.
Due to advance decomposition, it was impossible for deputies to identify the body based on physical characteristics. But judging from the length of time that Harding-Thomas has been missing and the amount of decomposition on the body found, the time frame does match up for it to be Harding-Thomas.
It was believed at the time of his disappearance that he was carried off by the river near the RV that he and his wife were staying in.
Since the body was found in Kootenai County, it has since been turned over to Kootenai County Sheriff's Office detectives.
Search and rescue teams have been out in force since the afternoon of May 25 when SCSO received a report of a body in the water.
23-year old Cole A. Lifsey, of Post Falls, Idaho called 911 around 1 p.m. and stated that he saw what he believed to be a body floating down the North Fork of the Coeur d'Alene River near mile marker 4. Lifsey also said he was fishing at the time when he noticed the body, face down, floating past his location.
Lindsey is positive that the body found Saturday afternoon (believed to be Harding-Thomas) is not the body described by Lifsey.
A collaborated, multi-agency search and rescue effort involving the Shoshone County Sheriff's Office, Kootenai County Sheriff's Office, Spokane County Sheriff's Office, Idaho State Police, Shoshone County Fire District No.2, Idaho Fish and Game and the Bureau of Land Management, was quickly initiated following the report.
Teams have utilized air units include a helicopter (Air 1) from the Spokane Sheriff's Office and a drone from KCSO. On the water, KCSO Search and Rescue responded with a marine unit, several jet skis and a dive team.
SCSO is not immediately releasing any information on who they believe to be the second body and there is no evidence of foul play in either case at this time.
Lindsey stated that, "the Shoshone County Sheriff's Office would like to thank all of the assisting agencies in this massive effort. Working cooperatively enabled our office to give an incredible response to this event when it was needed the most."
The Shoshone News-Press will continue to follow this story as it develops.
For background information on the previous search effort for Harding-Thomas, visit http://www.shoshonenewspress.com/local_news/20180429/scso_wraps-up_search_efforts_for_missing_man
Recent Headlines
---