Second body in river believed to be missing Kellogg woman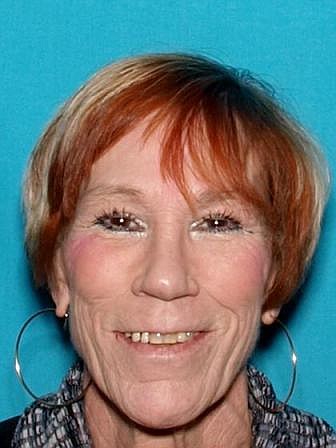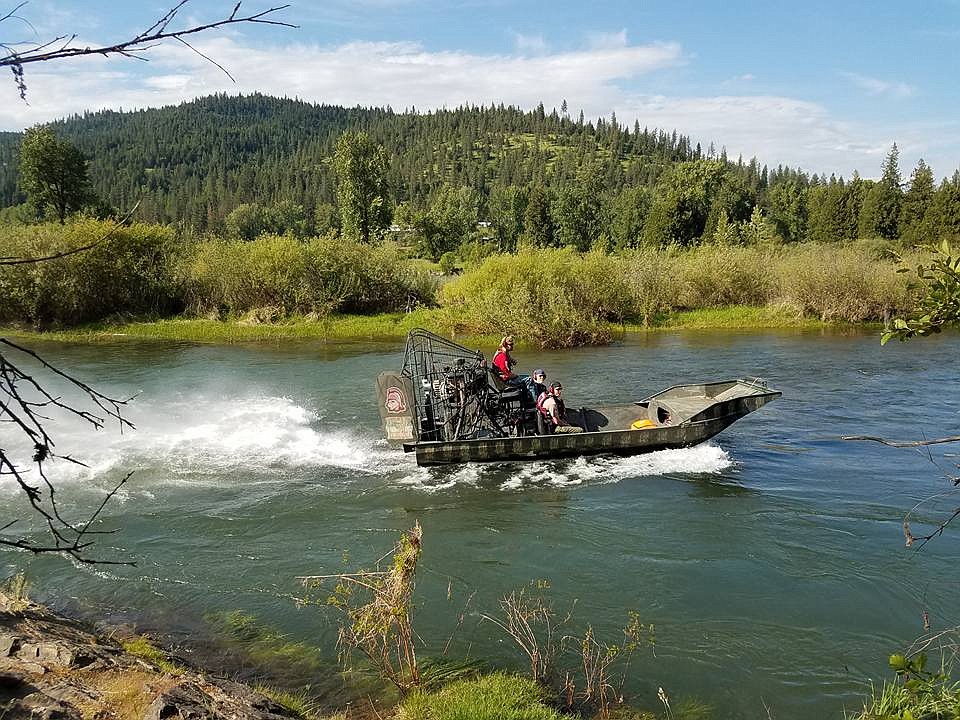 Photo by HOLLY LINDSEY Captain Groves with Sgt. Bilaski and District No. 2 fire personnel.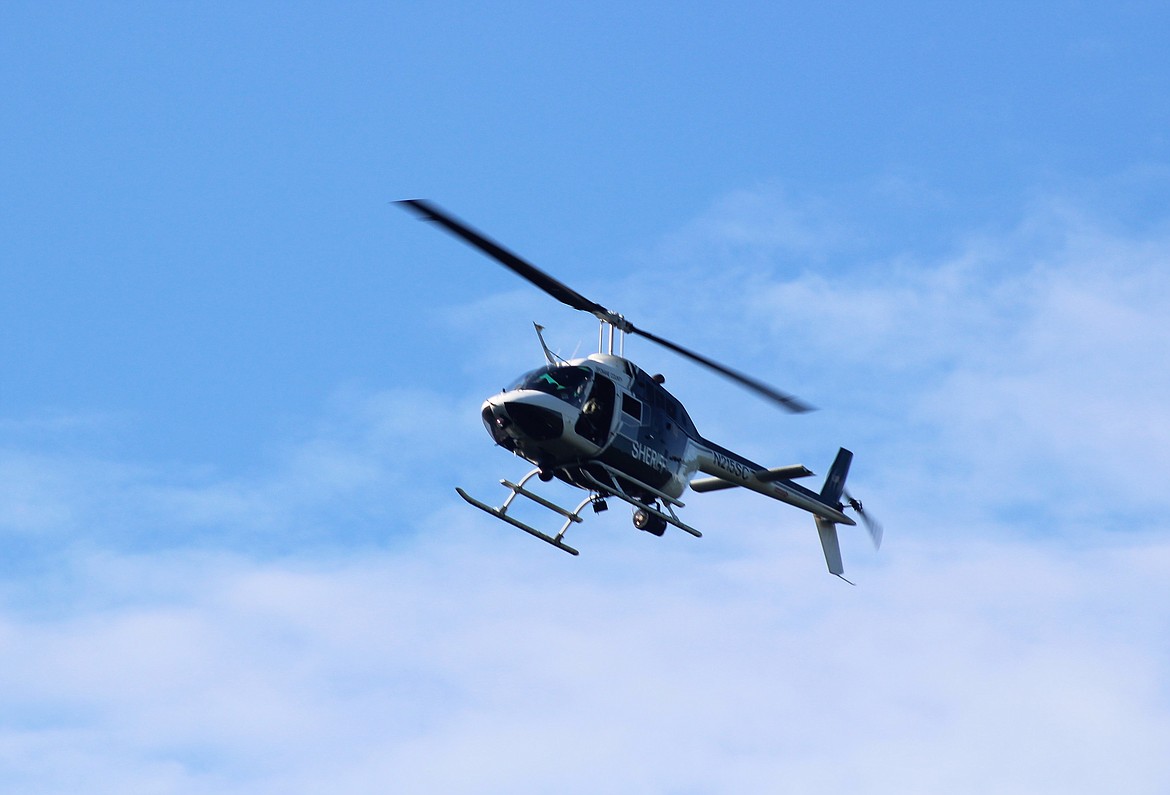 Photo by CHANSE WATSON The helicopter continues its search down the river toward Cataldo.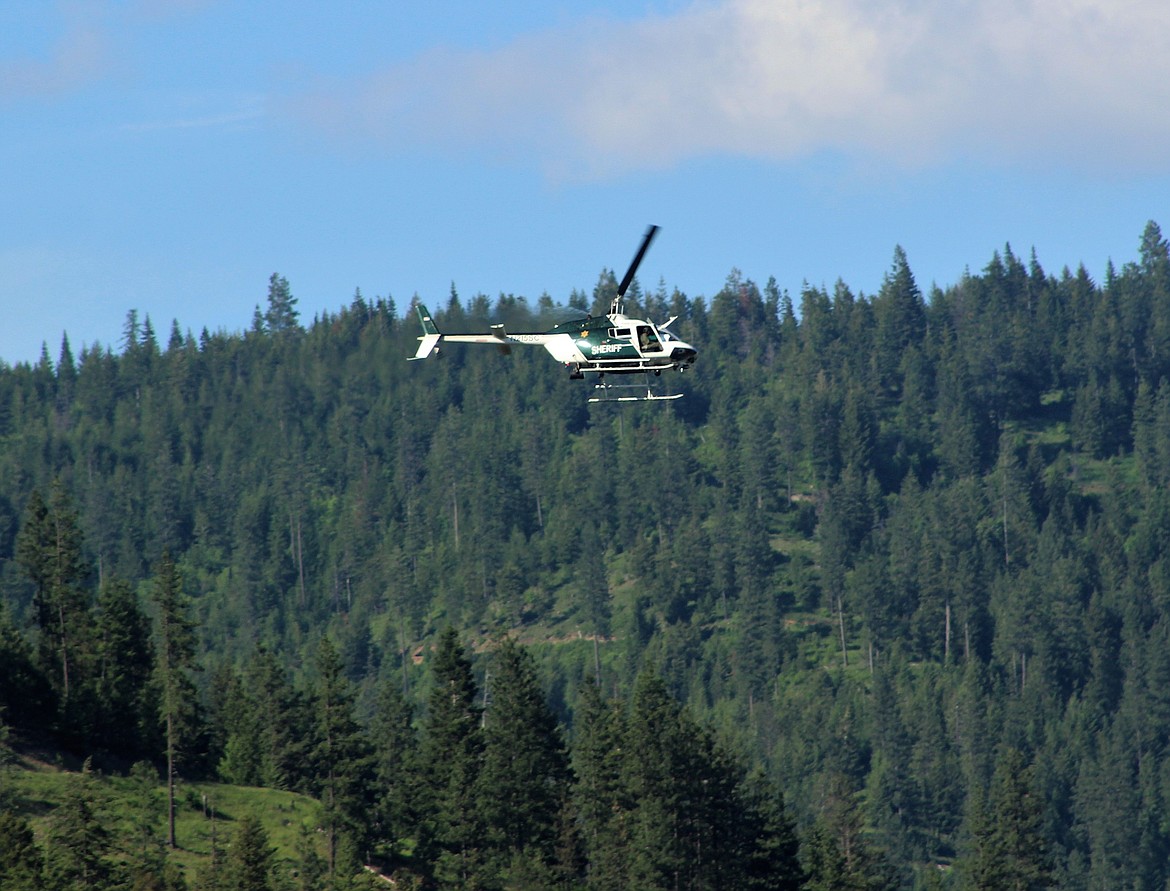 Photo by CHANSE WATSON A Spokane County Search and Rescue helicopter circles the area over Enaville.
Previous
Next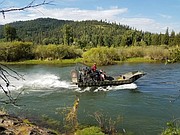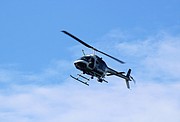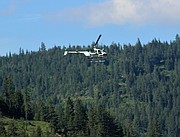 SMELTERVILLE– The body reportedly seen floating down the Coeur d'Alene River on May 25 appears to have been identified as 60- year old Shannan B. Souza of Kellogg.
Based on available evidence, Shoshone County Sheriff's Office Undersheriff Holly Lindsey states that Souza accidentally fell into the river while walking her dog near the airport in Smelterville.
Her absence was first reported to SCSO on May 25 at 1:30 p.m. when a friend of Souza's noticed her vehicle abandoned at the airport. Concerned, the friend then attempted to find Souza and ended up locating her dog and her cane near the side of the river.
Lindsey explained that the friend found the cane on an embankment so steep, she did not want to risk going to get it.
Deputies with SCSO responded shortly after the call came in to search the area. While there, they asked Souza's dog to take them to its owner. The dog then led them to where the cane was on the side of the river.
It is believed that Souza fell in the river because at 1:56 p.m., SCSO received the more well-known report from 23-year old Cole A. Lifsey, of Post Falls, Idaho stating that he saw what he believed to be a body floating in the river, face-down, near mile marker 1-2.
This was the call that initiated the weekend-long, multi-agency search and rescue effort involving the Shoshone County Sheriff's Office, Kootenai County Sheriff's Office, Spokane County Sheriff's Office, Idaho State Police, Shoshone County Fire District No.2, Idaho Fish and Game and the Bureau of Land Management.
During this most recent search effort, Lindsey and SCSO Captain Jeremy Groves ended up locating another body that is believed to be 69-year old Lionel Harding-Thomas. Harding-Thomas went missing from the Elizabeth Park area in late April, where it was believed at the time of his disappearance that he was carried off by the river near the RV that he and his wife were staying in.
Due to advanced decomposition, it was impossible for deputies to identify the located body based on physical characteristics. But judging from the length of time that Harding-Thomas has been missing and the amount of decomposition on the body found, the time frame does match up for it to be him.
Since the body was found in Kootenai County, it was turned over to KCSO detectives for positive identification and further investigation.
As of May 31, the second body believed to be Souza has yet to be recovered– but until it has, SCSO cannot definitively say that it is her.
"We can't definitely say that there's a connection," Lindsey said, "but we're not going to rule out the possibility that they (the two separate reports on May 25) are connected."
Souza was known to walk with a cane and take her dog on walks at the Smelterville Airport.
Their is no indication at this time that foul play is involved in either case.
SCSO delayed releasing details on Souza due to initial difficulties contacting next of kin.
The Shoshone News-Press will continue to follow this story as it develops. For more background information, visit shoshonenewspress.com.
Recent Headlines
---