Donald Gene Ballard, 89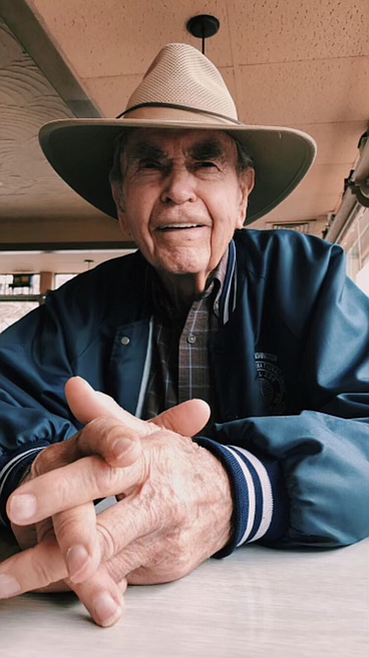 |
December 17, 2020 11:20 AM
Donald Gene Ballard left this world into the arms of Jesus on Thursday, Dec. 3, 2020, at the Good Samaritan Nursing Facility in Silverton, Idaho.
Don was born on April 9, 1931, in Star, Idaho, to Albert Ballard and Ersie Garrett. He grew up in the small farming suburb of Boise and also served in the United States Army at the Presidio in California.
He worked as a hard rock drill operator and blaster in the construction industry for more than 50 years. Don worked on the I-90 freeway in the 1960s in the Silver Valley where he met the love of his life, Naomi Chambers. Don and Naomi were married on July 21, 1968, in Coeur d'Alene, Idaho. They lived in Camas, Wash., for several years but moved to the Silver Valley in 1981.
Don loved the outdoors. He enjoyed hunting and fishing, and was an avid gun owner. He always loved a good western and would watch one anytime he could. He loved to read and enjoyed listening to jazz, bluegrass and country music. He truly enjoyed his coffee breaks and pie at Sam's café and the wonderful staff there always took very good care of him. Most of all, he enjoyed spending time with his family, especially his granddaughters.
Don is survived by his wife of 52 years, Naomi; his son, Bobby; his daughter, Stacy and her husband, Shawn; and three granddaughters, Katelyn, Karlee and Rebecca. Family was the most important thing to Don and his granddaughters were the light of his life. Don is also survived by many cousins and extended family in the Boise Valley. He was blessed to have many friends who loved him, and all will miss him and treasure the fond memories of him always.
The family wishes to thank the Good Samaritan Nursing Facility and Hospice staff in Silverton who treated Don and the family with much love and respect. While no services are planned at this time, the family will plan a celebration of Don's life at a future date.
---