Leo John Marek, 95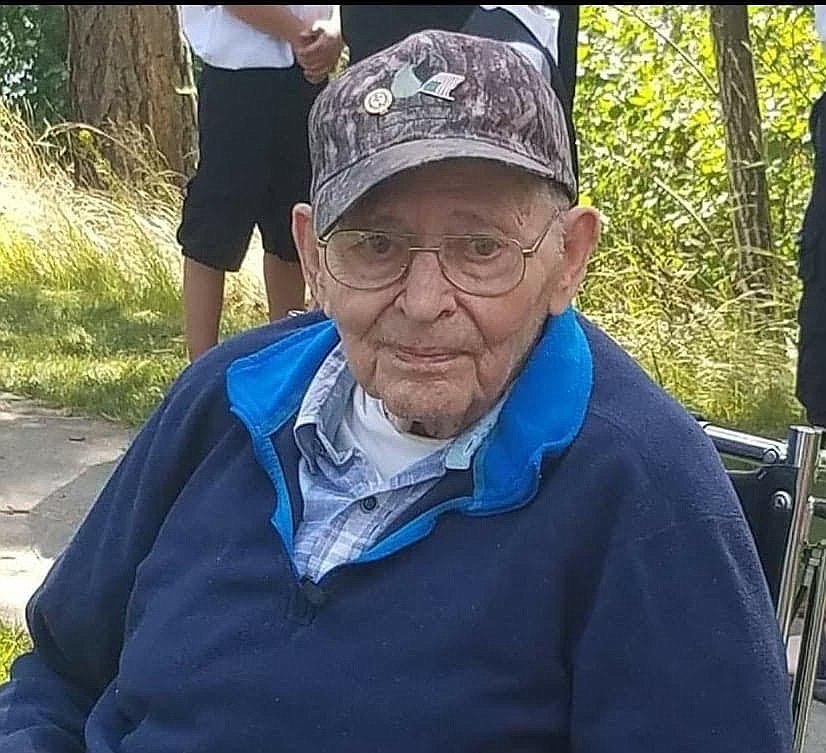 Leo John Marek, 95, Pinehurst, Idaho died on Tuesday, June 9, 2020.
Leo was born on February 26, 1925 on the family farm in Lynchberg, North
Dakota to Anton and Aloisia Marek. Leo was the last of a family of 14
Marek children, all predeceased (Marie (Gust) Glatzl, Carl Marek, Louise
(Emil) Heger, Anton (Florence) Marek, Frank (Ida) Marek, Hedwig Johnson,
Hermine (Steve) Steiner, Florence Marek, Margaret (Willis) Wahowske,
Christine (Ward) Christensen, Raymond Marek, Joseph Marek, and Edward
(Shirley) Marek.
Leo served his country in the Army during World War II as part of the Hour
Glass Infantry in Saipan. He was a Staff Sergeant. During the Korean War
he was an ambulance driver. He was always very proud of the time he gave
to his country.
Leo enjoyed hunting, fishing, and most importantly spending time with his
family. Summers always meant a trip to the family farm in Casselton, ND
for the annual Carl Marek Memorial Threshing Bee, where he spent
wonderful times with his extended family and his John Deere tractor. Leo
always had the best stories to tell.
Leo married Hazel Haak in May 1956. Together they raised 13 children.
The family moved to Pinehurst, Idaho in 1962. He worked as a miner at
Bunker Hill until it closed then spent several years until retirement working
in the lumber industry.
He is survived by 4 daughters and 2 sons: Elaine (Chuck) Pagliaroli, Karen
(Jim) Kero, Deb (Rolf) Rodin, and Marilyn Marek, Terry (Karen) Marek and
Donald (Debbie) Marek, 26 grandchildren, 40 great grandchildren, 3 great,
great grandchildren and numerous nieces and nephews. He was predeceased
in death by his wife, Hazel Thelma Marek, and 7 children, Eleanore (Wilbert) Geobel, Janice Haak, Ronald Haak, Micheal (Jodie) Marek, Larry (Pat) Marek, Daniel (Debbie)
Marek, and David Marek.
Services for Leo will be held on Thursday, June 18th at St. Rita's Catholic church in
Kellogg, Idaho. Rosary will be at 11:30, viewing at 12:00 with service
service following at 1:00. Please visit his online memorial and sign his guestbook at hodgefuneralhome.com
---