Silver Valley Squad coming along
Silver Valley Baseball catcher Luke Frolich makes a play on a wild pitch.
Photo by JOSH McDONALD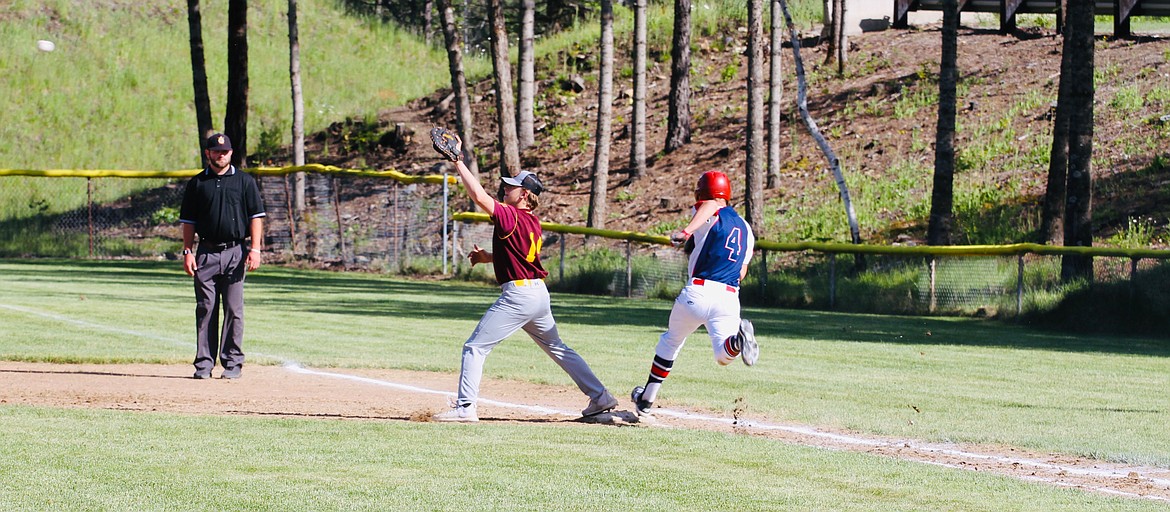 First baseman Parker Neff reaches for a late throw during Silver Valley's loss to Sandpoint.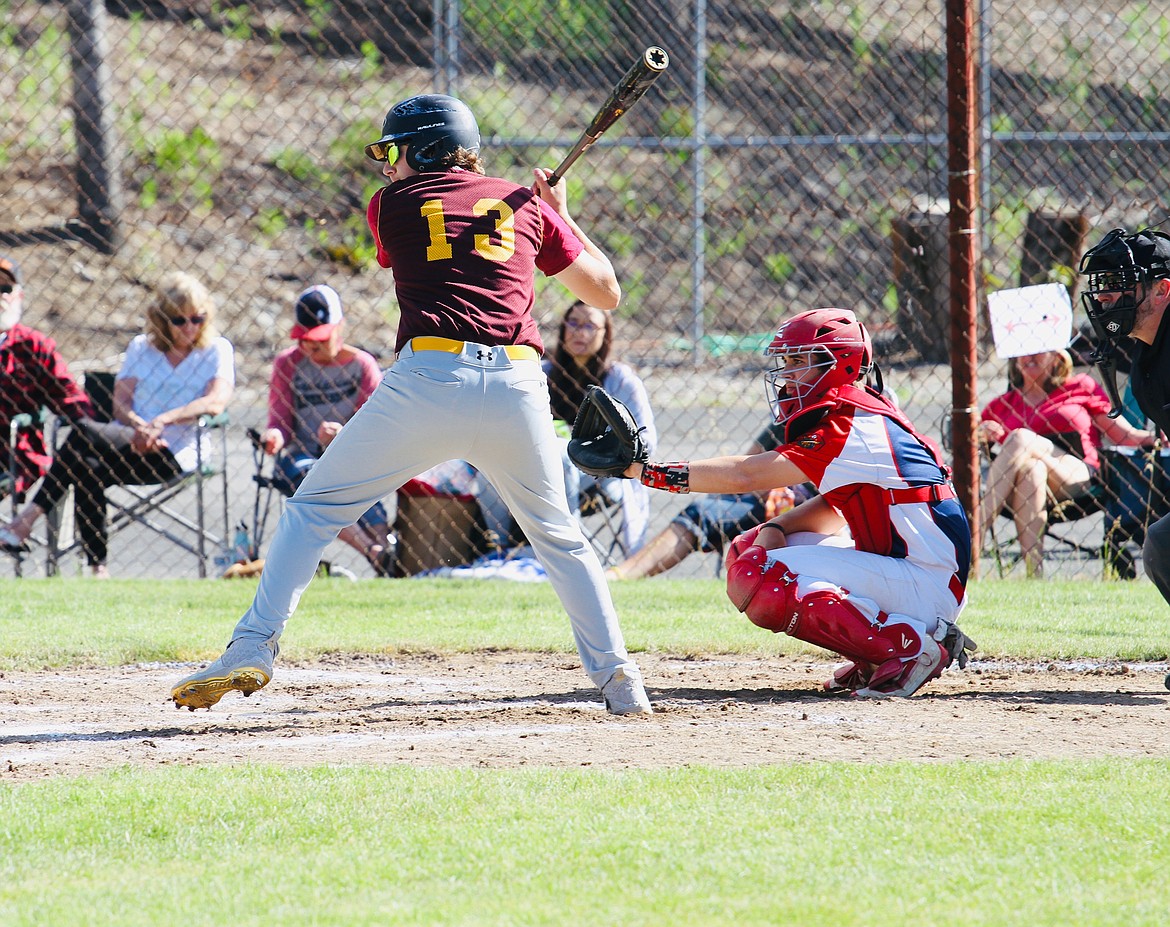 Logan Jerome winds up to swing for one of his many hits during the club's six-game run last week.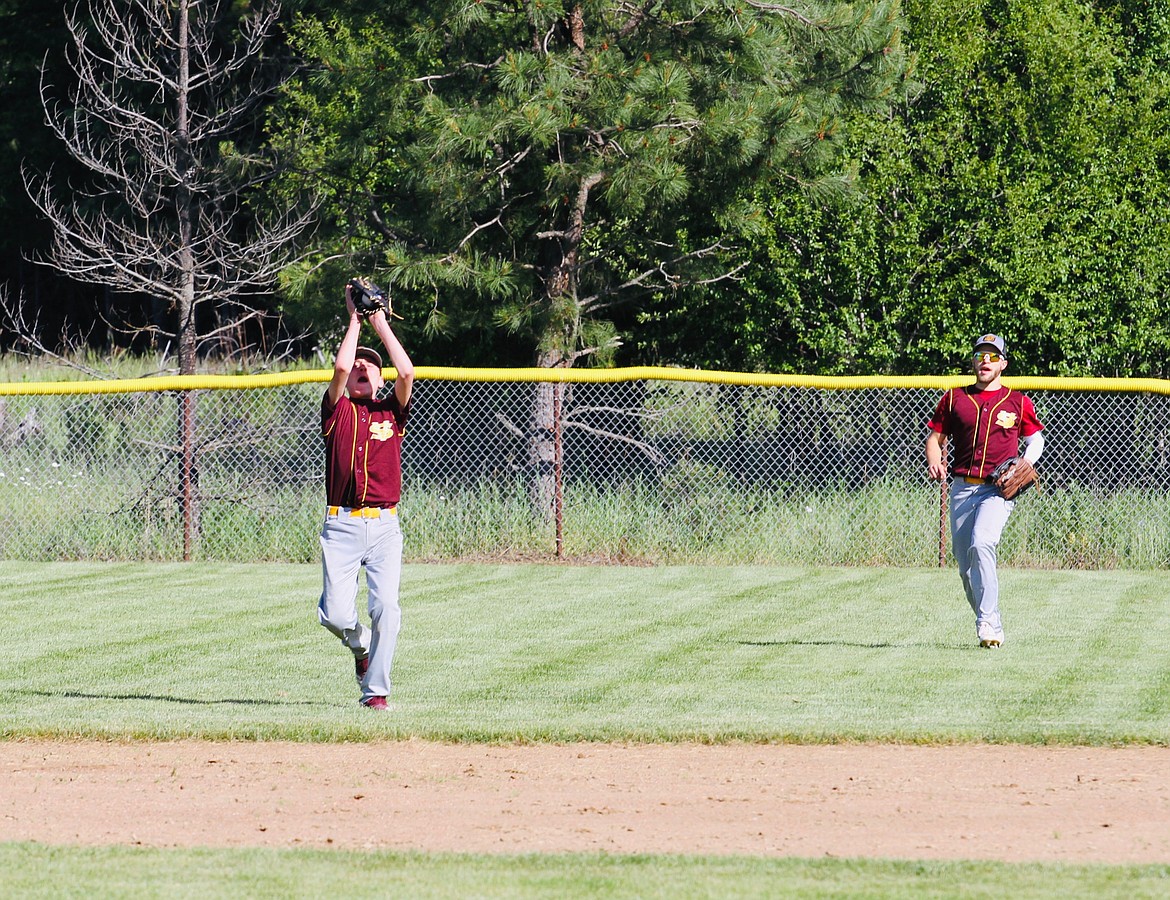 Reed Whatcott makes an inning-ending catch on a pop fly.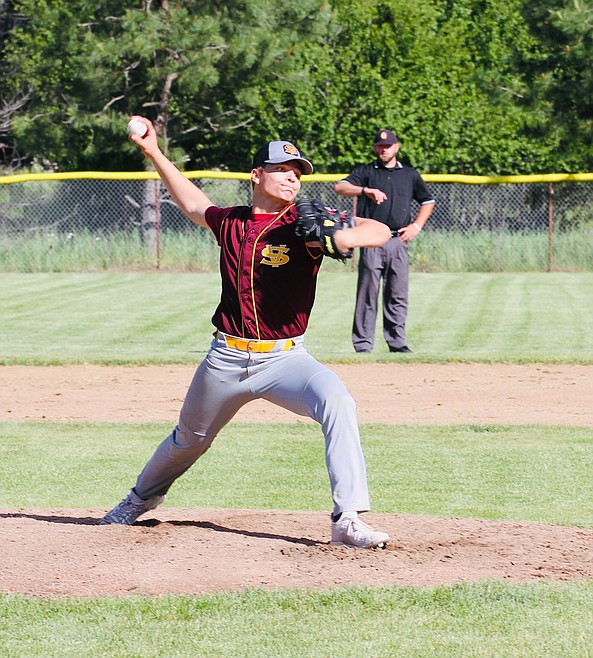 Pitcher Brayden Hoffman fires one across home plate.
Previous
Next
by
JOSH MCDONALD
Staff Reporter
|
June 23, 2020 9:10 AM
OSBURN — It was an up and down week for the Silver Valley Baseball Club, but they wrapped it up with a solid win to kick off their league schedule.
After dropping back-to-back games to Sandpoint on Thursday afternoon, the SV Club split games with Orofino on Sunday, 15-5 and 6-12.
Morehouse Field was bustling on the warm Father's Day morning, and SV pitcher Brody Hoffman was channeling that heat.
The soon-to-be junior struck out 10 batters in five innings to lead Silver Valley to a 10-run rule stoppage win in the first game of their double header.
Twin brother Brayden Hoffman had three hits on Sunday, including a double that looked like it was going over the fence, but was just short.
Logan Jerome, Reed Whatcott, Travis Lohr, Kolby Luna, Travis Eixenberger and Tony Stanziano all had hits for Silver Valley.
"We got some great pitching from Brody, who threw a complete game for us," said head coach Barry Larson. "We hit well and played great defense. It was a great way to spend Father's Day."
A few days prior to Sunday's win, the Silver Valley sluggers struggled to overcome their more experienced opposition from Bonner County.
Losing game one 17-3, and then blanked 16-0 in the second, Larson is using some of these tougher matchups to test out his players at different positions, rotate through his pitchers, and continue to build on the foundational skills that he and his staff are working on.
"I've been encouraged by the pitching performances from Brayden and Brody Hoffman, and Riply Luna," Larson said. "Luke Frolich, Reed Whatcott and Logan Jerome have been playing well defensively for us as well."
---