NIC's Silver Valley, Bonners Ferry centers to close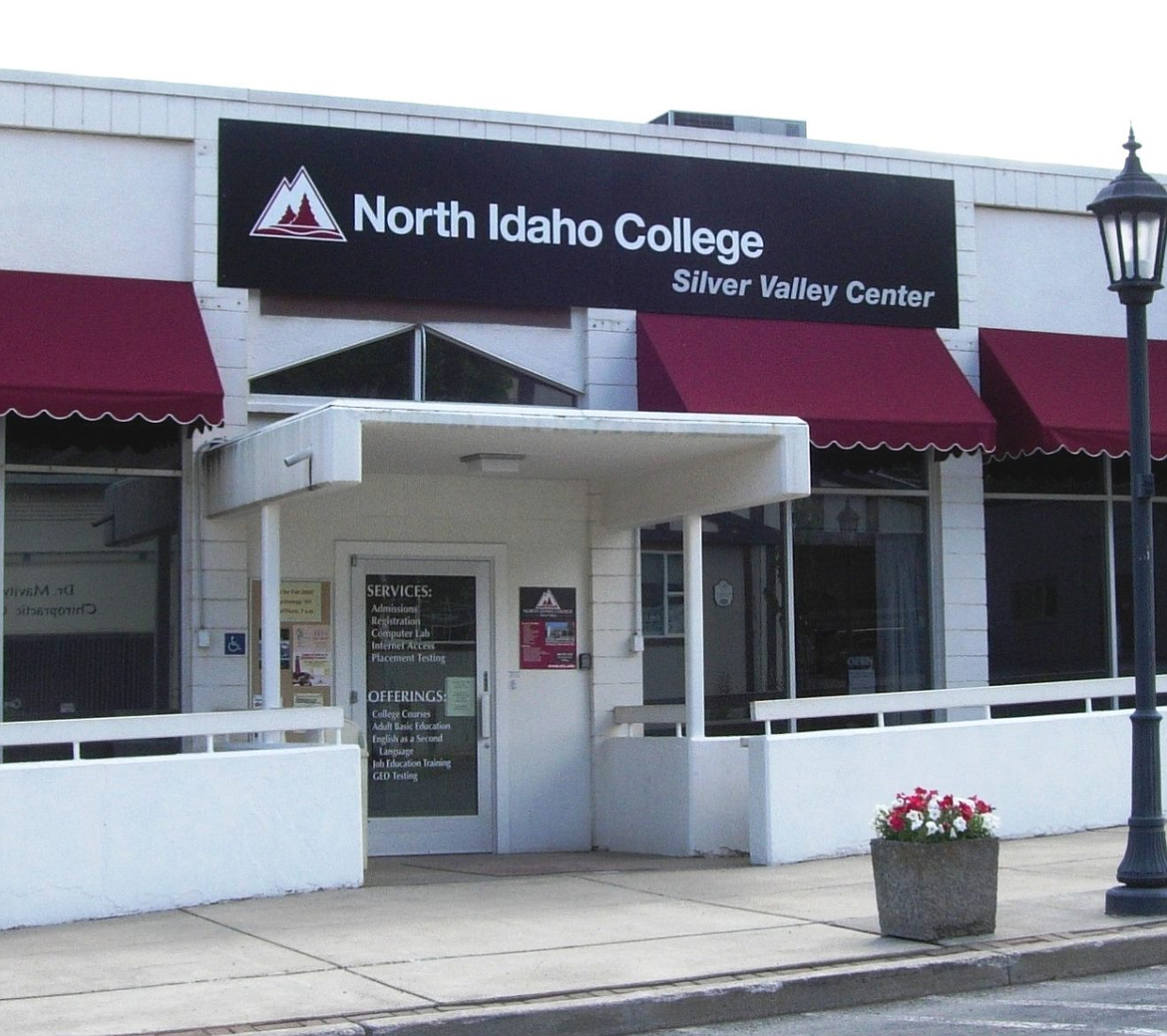 North Idaho College's Silver Valley Center.
Courtesy photo
by
Aly De Angelus & Chanse Watson
Staff Writer
|
June 26, 2020 12:29 PM
Hoping to make room for virtual learning
KELLOGG — While online options will be available for some classes, North Idaho College students in the Silver Valley will have to make the drive to Coeur d'Alene for any in-person classes starting in the fall.
According to North Idaho College President Richard MacLennan and Vice President Lita Burns, the Silver Valley NIC centers will close their doors after this summer.
While COVID-19 was a factor in the decision to close the center, Laura Rumpler, NIC's Chief Communications and Government Relations Officer, explains that the main reason was budgetary.
"NIC was taking significant steps to address budget challenges, mostly due to declining enrollments, before the breakout of COVID-19," she explained. "These challenges have only grown over the past several months. The budget presented to the board of trustees last month included a shortfall of nearly $4 million, of which a little over $2 million has been cut through efforts made across the entire institution. The budget proposes backfilling the remaining amount using college reserves."
The Bonners Ferry center was also included in this latest round of cost-saving measures, and will cease operations at the end of 2020.
The sustainability, in terms of enrollment and actual use of the programs and services provided at the Silver Valley and Bonners Ferry outreach centers — and the associated costs, has been a question for the past several years.
"It's not just COVID-19," MacLennan said. "The cost of operating the two outreach centers that are in question truly did not have the enrollment to support their operation for many years."
Not only will NIC close two of their three satellite campuses by December, but the college anticipates a number of departments to permanently function as a virtual resource post COVID-19.
Over the past few months, NIC has provided a 100 percent virtual experience for academic advising, financial aid advising, tutoring, teaching and counseling services. MacLennan and Burns are hopeful that a larger focus on digital learning platforms will meet a broader and higher level need for people outside Shoshone County as well.
"The physical centers are closing, but NIC is not reducing its commitment to provide access to programs and services to these and other rural communities," Rumpler said. "For example, NIC is collaborating to find ways to continue offering adult basic education and GED services in Bonners Ferry and looking at options to support those in the Silver Valley who need access to GED services."
NIC leadership is currently working collaboratively with representatives from the K-12 districts, business and economic development, and other community partners to find positive, long-term solutions to continue providing and building services.
Burns is taking the lead on transition plans for the Silver Valley and Bonners Ferry and will include stakeholders in the transition efforts. She had a meeting Tuesday to discuss preliminary steps for a transition plan for the Silver Valley and will be working on setting a meeting with community stakeholders in the Silver Valley soon.
Despite mixed feedback from students, MacLennan and Burns remain optimistic in the transition.
"For some of our students being in a face-to-face environment means everything to them," MacLennan said. "For some students, they just went dark. We called them, we texted them, we emailed them and you know, people are dealing with the pandemic, too."
"Students by and large were very appreciative for all the efforts to ensure the learning continued, but it was challenging," Burns said.
NIC's main campus located in Coeur d'Alene, along with its aerospace center in Hayden, workforce training center in Post Falls and career technical training center in Rathdrum will continue to function as approved by Gov. Brad Little's orders and health advising from the Panhandle Health District for its summer semester. The science lab in Coeur d'Alene is opening this week as well, with a requirement to wear a mask and report any symptoms prior to entering the facility.
---