Lawrence 'Larry' Doyle Markley, 64 Lawrence 'Larry' Doyle Markley, 64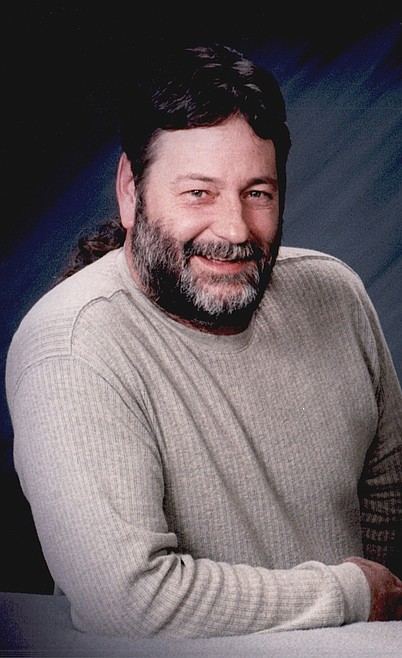 Lawrence Doyle Markley "Larry," 64, of Pinehurst, Idaho, passed away Feb. 28, 2020, after suffering a long illness.
Larry was born in Pullman, Wash., on Sept. 28, 1955, to Fred and Betty Markley. He joined his big brother, Doug and the two boys, along with his cousin, Arnie Rathbun would become typical terrors. Doug fondly remembers the three of them, along with their beloved grandma climbing a ladder in the family barn, to shoot pigeons with their BB guns. Grandma held the flashlight.
Larry graduated from Lakeland High in Rathdrum and later became an electrician working for Sam Brooks Enterprises and at times self-employed. He lived for years at Rose Lake. Larry was well-known in the Silver Valley and had many, many friends, including Brian Casey who was always there to lend a helping hand, especially when Larry needed a ramp built or any other project done. Joe Jennings was another lifelong friend always ready, willing and able to help.
Larry loved the outdoors. He was fond of trap shooting, fishing, duck hunting, lapidary work and riding Harley Motorcycles with his procrastinator brothers. It wasn't unusual for Larry to instigate a temporary sauna in the woods while on a hunting trip. One of the sayings Larry lived by was, "Let's get this done!"
Larry is survived by his children, Steve Markley of Post Falls, Idaho, Jamie Markley Hintz of Post Falls and Jennifer Markley Riley (Nick) of Santa Barbara, Calif.; grandchildren Melissa Markley, Ashton Hintz, Madison Wright (Dakota), Payton Hintz, Sophia Riley and Lucia Riley; as well as two great-grandchildren, Braxton and Ezra Hintz. He is also survived by his brother, Doug Markley of Post Falls; cousins Arnie Rathbun of Coeur d'Alene, Idaho, and Vince Rathbun of Moscow, Idaho; an uncle, Loris Rathbun of Moscow; as well as many nieces and nephews.
Larry was preceded in death by his parents, Fred and Betty Markley; and his grandparents, Arnold and Cleo Anderson, and Sherman and Isabelle Markley. Also preceding him was Molly, his faithful dog and constant companion.
Larry was laid to rest today, March 6, 2020, at Rose Lake Cemetery, with a graveside service for close friends and family. A celebration of his life followed at the Lions Club, 106 Church St., Pinehurst. Please bring a potluck item to share. Here we will honor and celebrate all of the memories and stories we have together. As Larry would say, "Live free and Die Young."
Shoshone Funeral Services, Kellogg, Idaho, is assisting the family with arrangements. Messages of condolence may be sent to the family online at www.shoshonefuneralservicee.com.
---