Ziply completes purchase of regional Frontier properties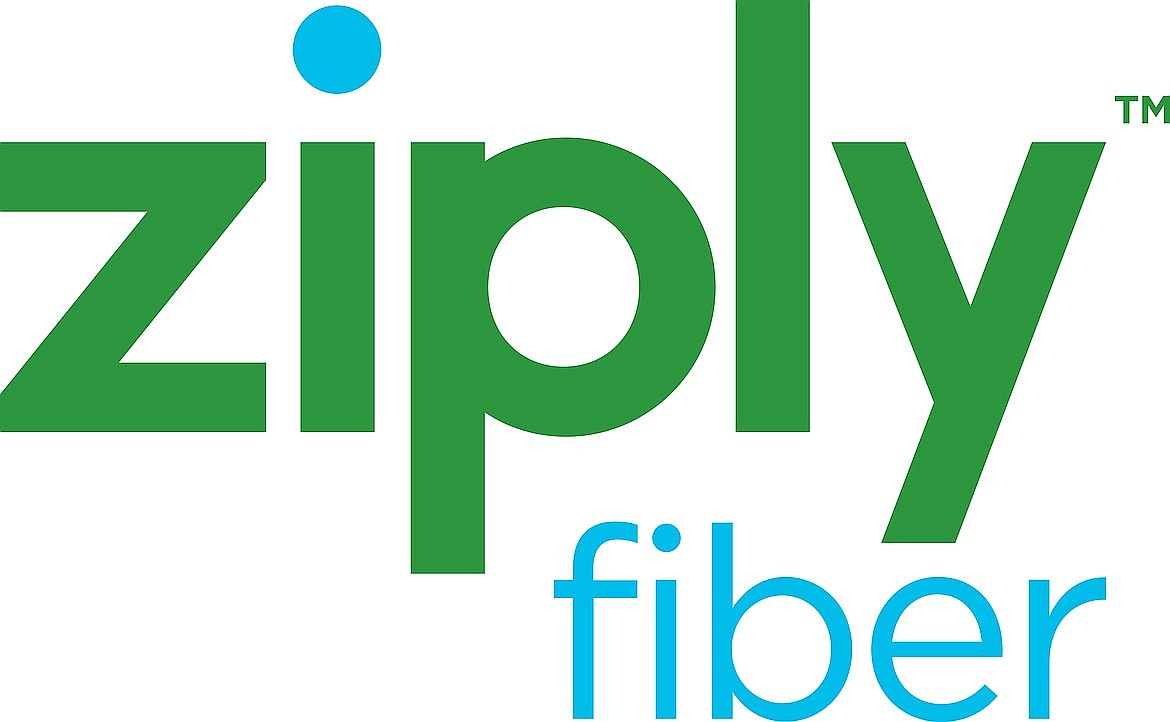 Improvements slated for Silver Valley service
Frontier Communications customers in the Silver Valley may have recently been notified that the name of their service provider has changed.
As of May 1, Ziply Fiber Company has completed its $1.35 billion purchase of Frontier's Northwest properties and has officially begun operations. This transaction was funded from the $1.9 billion the company raised for the purchase and a half-billion dollars of network and service improvements.
Ziply CEO Harold Zeitz explains that the purchase of these properties in Idaho, Washington, Oregon and Montana was motivated by the opportunity to use telephone companies to bring fiber optics to new areas.
"We scoured the nation looking everywhere and found that the opportunity with Frontier here in the Northwest was the best one for us and it's equally exciting that it's here in our backyard," he said. "The entire Leadership Team here at Ziply Fiber are decades-long Northwesterners and some of us were born and raised here. Being able to focus on this area of the country and provide our friends, neighbors and communities with the best, most reliable service and connected experiences possible is what we're passionate about. Our leadership team has extensive experience working together and we're thrilled to be back together again here at Ziply Fiber."
For the nearly 500,000 new Ziply customers across the region, the most immediate and noticeable changes with their service will simply be a different logo on communications to them.
"There will be no disruption of service and no one's rate is changing as a result of this transaction," Zeitz said.
Ziply states that customers may have to reset their user names and passwords on certain applications after May 1. The new provider will continue to support all products that their customers had with Frontier for the foreseeable future and will work with customers who wish to move to newer offerings.
While these initial brand changes on emails and letters will affect very little, that doesn't mean that Ziply will be doing nothing with its newly acquired property. On the contrary, the phone and internet provider plans to invest more than $500 million into service projects in all four states to improve their network starting on day one.
These projects are geared toward not only creating a more reliable network for current customers, but also expanding connectivity to those in areas that don't have access. Many of the projects will begin in May and target small/rural towns that are often overlooked by national providers when it comes to broadband technology.
Zeitz has confirmed with the News-Press that the Silver Valley is on this list of areas that will receive service improvements, but he could not release specifics on the project(s) at this time due to Ziply waiting on permits to start their work.
"Customers will start seeing a series of improvements, including how we handle customer service, major investments to radically improve our network, and building fiber to more and more of their neighbors and local businesses," he said. "Some of those changes will require us to pull fiber through existing conduit or to wrap fiber around existing copper telephone lines."
Currently, more than 30% of Ziply's customers have access to their high-speed internet (30 Mbps to Gig Seed) via their fiber network. The company hopes to get that number up to 85% over the next few years.
The News-Press plans to have more information regarding specific services and improvements pertaining to the Silver Valley in less than a month.
Headquartered out of Kirkland, Wash., Ziply's Hayden office will help support services to the Silver Valley going forward, as well as areas within Idaho and Washington.
For more information, visit https://www.ziplyfiber.com/
Recent Headlines
---